Top 20 Palm Springs Attractions
Palm Springs, a sun-soaked oasis in the Californian desert, is brimming with a variety of places to visit tailored to suit every interest. Here is our list of the top 20 attractions that are in the Palm Springs and Coachella Valley.
Joshua Tree National Park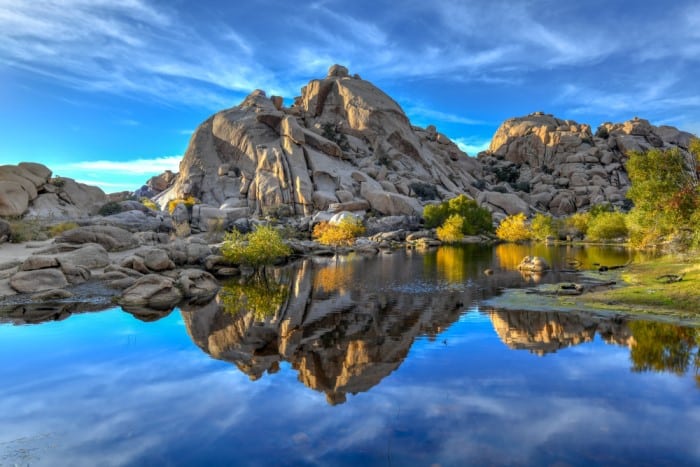 74485 National Monument Dr.
Twenty Nine Palms, CA 92277
Hummer Tour of Joshua Tree!
The nearly 800,000 acre park encompasses some of the most interesting geologic displays found in California's deserts. Arroyos, playas, alluvial fans, bajadas, pediments, desert varnish, granites, aplite, and gneiss interact to form a giant desert mosaic of immense beauty and complexity. …more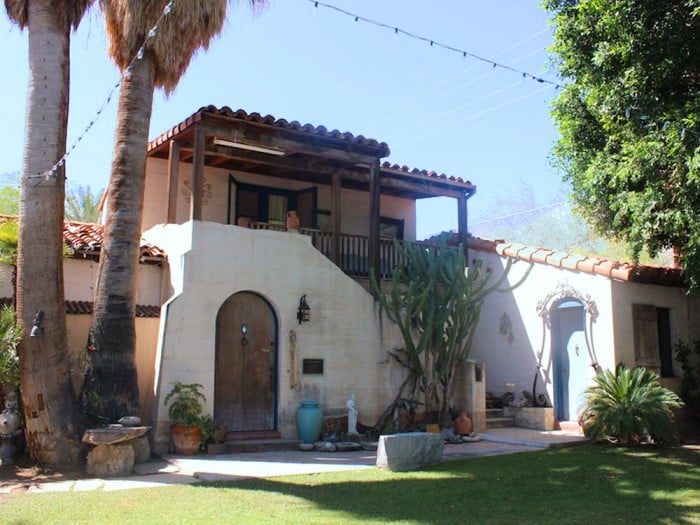 Moorten Botanical Gardens
1701 South Palm Canyon Drive
Palm Springs, CA 92264
760.327.6555
The Moorten Botanical Gardens boasts 3,000 examples of desert cacti and plants grouped by geographic regions: Arizona, Baja, California, Colorado, the Mojave desert, the Sonora desert, South Africa, arid South America, and Texas. Outdoor collections include agaves and bombax. …more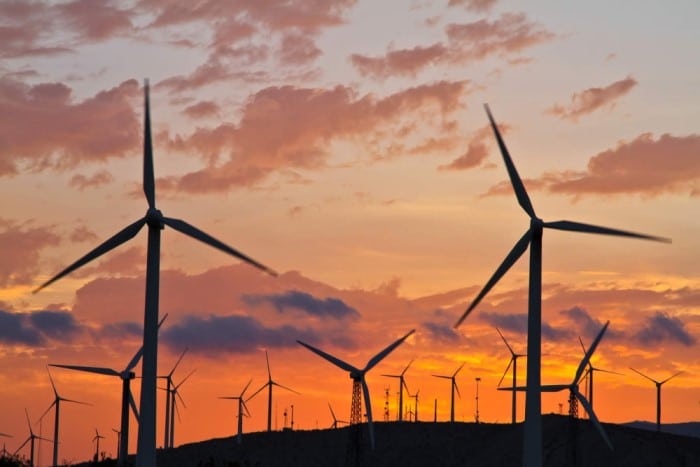 Adjacent to Highway 111 and the I-10 Freeway just northwest of Palm Springs
Tour The Palm Springs Windmills!
Immortalized in the helicopter chase in the movie Mission Impossible III starring Tom Cruise, these fantastic windmills are an increasingly popular alternative source of energy and one of our top Palm Springs Attractions. Wind turbine generators are a type of windmill that produces electricity by harnessing the wind. They require average wind speeds of at least 21 km/h (13 mph). The largest of these windmills stands 150 feet tall with blades half the legend of a football field. The compartments at the top containing the generator, hub and gearbox weigh 30,000 to 45,000 pounds. …more


Palm Springs Aerial TRAM

One Tramway Road
Palm Springs, CA. 92262
Get TRAM Tickets Here!
One of the most popular Palm Springs attractions, no trip to Palm Springs is complete without a ride up the TRAM! Ascend 8,000 in the world's largest rotating tramcars. It is forty degrees colder at the top and a completely different universe as you soar through four different temperate zones that is analogous to traveling from Africa to Alaska! At the summit you will find great hiking, horse back riding, (in winter, cross country skiing) and, of course, some of the most incredible views on earth. …more
Annenberg Theater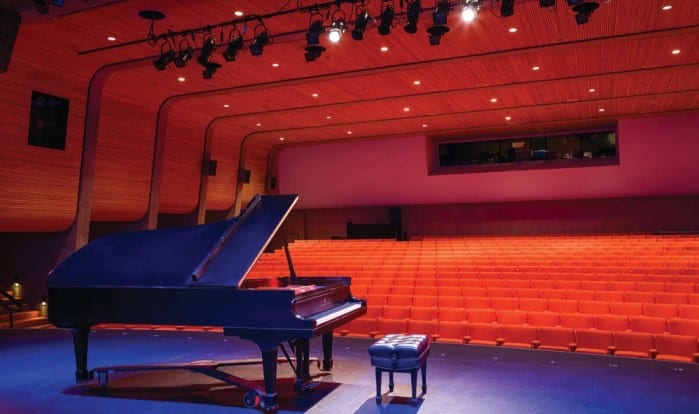 101 Museum Drive
Palm Springs, CA 92262
760.325.4490
Located at the Palm Springs Art Museum, the Annenberg Theater is a state-of-the-art 433-seat theater with continental seating and nearly perfect acoustics, home to vibrant performances of jazz, dance, comedy, classical and contemporary vocal groups and chamber ensembles. …more

Cabot's Pueblo Museum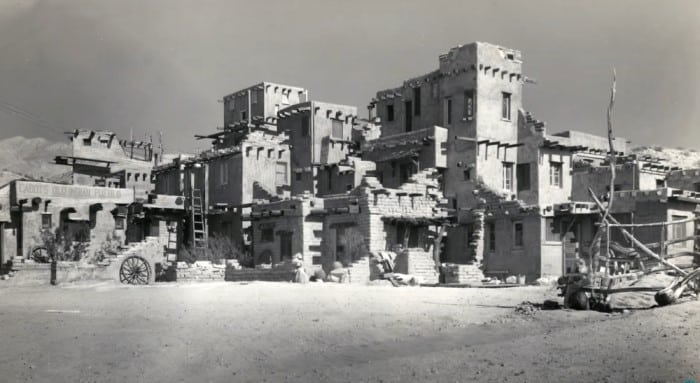 East Desert View Avenue
Desert Hot Springs, CA 92240
760.329.7610
Featuring a Native American art gallery and authentic trading post, Cabot's Old Indian Pueblo Museum is a Hopi-styled structure painstakingly crafted over a 20-year period. Open Tuesday – Sunday 9-4, admission: $11 for adults, $9 for seniors, military and children 6-12, children under $6 are free. …more

Casinos

Various locations throughout Palm Springs and the Coachella Valley.
Agua Caliente Casino Concert Schedule & Tickets
Fantasy Springs Casino Concert Schedule & Tickets
Palm Springs and the Coachella Valley boast some of the newest and most beautiful casinos in all of Southern California. Here you will enjoy the Spa Resort Casino in Palm Springs, Casino Morongo, Fantasy Springs Casino, Agua Caliente Casino and Spotlight 29 Casino….more

Desert Holocaust Memorial

Maintained by the Jewish Federation of Palm Springs
43-700 San Pascual Avenue
Palm Desert, CA 92260
760.324.4737
As you approach the memorial you see a circular row of trees. These trees represent life outside of the enclosed fence of the concentration camps.At the entry to the memorial you will see a bronze plaque which gives a chronology of the systematic deprivation by law of the civil rights, jobs, property and life of "non-Aryans" by the Nazi party. …more


El Paseo Shopping District

The Rodeo Drive Of The Desert
El Paseo Drive
Palm Desert, CA 92260
760.674.9012 (El Paseo Business Association)
Known as the Rodeo Drive Of The Desert, El Paseo is a unique shopper's paradise located in the heart of Palm Desert. Here you will find over 300 delightful discoveries including fashion, accessories, dining, home furnishings, jewelry and art. On El Paseo, there truly are shopping treasures to be found. …more

Indian Canyons

Agua Caliente Band of Cahuilla Indians
38500 S. Palm Canyon Drive
Palm Springs, CA 92264
Jeep & Hiking Tour of the Indian Canyons!
Fifteen miles long, and one of our top Palm Springs Attractions, Palm Canyon is one of the great beauty spots in Western North America. Its indigenous flora and fauna are breathtaking contrasts to the stark, rocky gorges and barren desert lands beyond. Visit the Trading Post for hiking maps, refreshments, Indian art and artifacts, jewelry and cultural lore. …more
The Living Desert

47-900 Portola Avenue
Palm Desert, CA 92260
Buy Living Desert Tickets Here!
Magnificent cats. Howling wolves. Breathtaking botanical gardens. Stroll, hike, dine and shop amid 1200 acres of scenic trails and exhibits. When you visit the African wildlife exhibits at The Living Desert, you will see some of the most unique and fascinating fauna found in what most people think as the "wasteland" of the world: the desert. ...more

McCallum Theatre

73-000 Fred Waring Drive
Palm Desert, CA 92260
McCallum Concert Schedule & Tickets!
The McCallum Theatre for the Performing Arts in Palm Desert has been widely acclaimed for its variety of events, superb acoustics and state-of-the-art sound system. Upcoming  concerts, events, and shows include: STOMP, Monty Python's Spamalot, Something Rotten, Kristin Chenoweth, Neil Berg's 50 Years of Rock & Roll, The Phantom Of The Opera, Chris Botti, Shen Yun Performing Arts & more!  …more


Palm Canyon Drive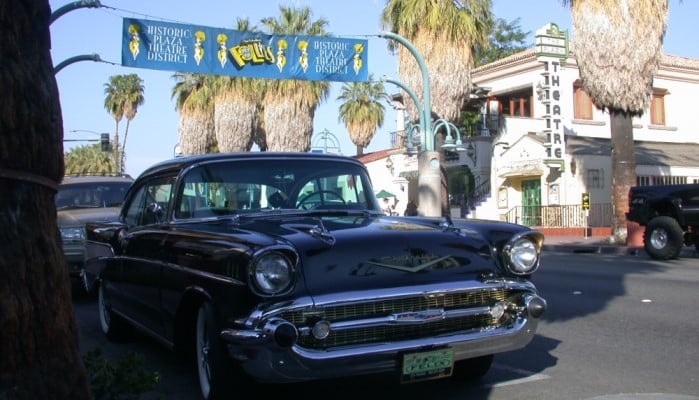 Downtown Palm Springs
Palm Springs, CA 92262
Home of the Palm Springs Walk of Stars and beautifully lined with majestic palm trees continuously lit in a wrapping of sparkling lights, Palm Canyon Drive features a goldmine of art galleries, restaurants, pubs and every kind of shop. The first retail shopping center in California is located here (La Plaza – 1936). Thursday nights are a must when the street is closed to traffic for VillageFest (vendor booths are set up on both sides of the street and visitors are able to stroll through this traffic-free event)! …more
745 North Gene Autry Trail
Palm Springs, CA 92262
760.778.6262
The Palm Springs Air Museum is dedicated to the restoration, preservation and operation of America's legendary fighters, bombers and trainer. It contains one of the world's largest collections of flying WWII airplanes. The significance of World War Two is unparalleled in all of the history of the world in that it was the greatest, most costly conflict ever fought, taking the lives of more than 70 million people. …more

Palm Springs Art Museum

101 Museum Drive
Palm Springs, CA 92262
760.322.4800
The only major art museum between Phoenix and Los Angeles, the 125,000-square-foot Palm Springs Art Museum's permanent collections include 20th-century modern and contemporary art, Western American and Native American art, Mesoamerican artifacts, miniatures, two sculpture gardens with an international flair. …more

Palm Springs Golf Courses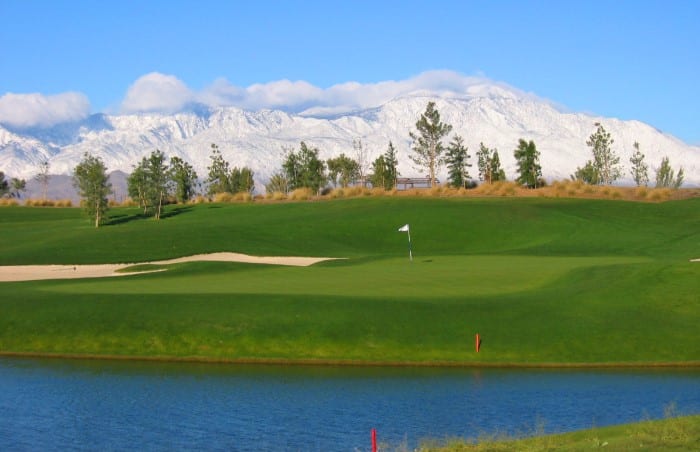 Various locations throughout
Palm Springs and the Coachella Valley
Tee Time Reservations!
What Skiing is to Aspen and Gambling is to Las Vegas, Golf is to Palm Springs. With over a hundred Golf Courses and tournaments (Skins Game, Nabisco Dinah Shore), beautiful Palm Springs is the Golf Capitol of the World featuring such renowned courses as PGA West! …more
Palm Canyon Drive, Tahquitz Canyon Way & Museum Drive
Rudi Valentino, Liberace, Elizabeth Taylor, Elvis Presley, Shirley Temple, Buddy Rogers, Mary Pickford, Clark Gable, Bob Hope, Frank Sinatra, Ginger Rogers, Gene Autry, Dinah Shore, Sonny Bono, Merv Griffin, Presidents Ronald Reagan and Gerald Ford as well as hundreds more join the long list of celebrities who are honored along the streets of downtown Palm Springs. …more

Palm Canyon Drive
Every Thursday evening, Palm Canyon Drive between Alejo and Ramon Road in downtown Palm Springs is closed to traffic as it magically transforms into Palm Springs VillageFest! Here you will be entertained by unique artists and entertainers as you browse over 200 booths of incredible art, pottery, jewelry, fresh fruits, veggies, flowers, snacks and sweets all created and grown here in Palm Springs and southern California. …more

219–221 S. Palm Canyon Drive
Palm Springs, CA 92262
760.323.8297
The Village Green Heritage Center is comprised of the McCallum Adobe, Miss Cornelia White's House, Ruddy's General Store and the Agua Caliente Cultural Museum. The center is located on Palm Canyon Drive and is dedicated to those Native Americans and pioneers and who first settled the area. …more

7520 Fairlane Road
Lucerne Valley, CA 92356
Tonya Littlewolf: Founder
760.248.7818
Located only a seventy-five minute drive northwest of Palm Springs in the high desert, Wolf Mountain Sanctuary is one of the few sanctuaries which allows human interaction with the wolves, including the wolf stars of the Twilight movie series! If you're an animal lover, prepare yourself for one the most emotional experiences of your life. …more
PalmSprings.com: The Official Guide to Palm Springs, California!