Palm Springs Air Museum
745 North Gene Autry Trail
Palm Springs, CA 92262
760.778.6262
The Palm Springs Air Museum is dedicated to the restoration, preservation and operation of America's legendary fighters, bombers and trainers. It contains one of the world's largest collections of flying WWII airplanes, including the Robert J. Pond Collection. 

The Palm Springs Air Museum flying aircraft are displayed in modern, well lighted, air-conditioned and clean hangars. Our Buddy Rodgers Theater shows daily documentaries about aviation in the military with an emphasis on World War II. In addition to planes and historic artifacts, the museum is host to a library of 6300 volumes primarily related to aviation and American military history.
Hear the pounding roar of the mightiest piston engines ever built! Climb up and look in the cockpits of the legendary fighters and bombers of WWII! See the actual planes that won the greatest war in history! Our collection includes:
Grumman F4F Wildcat

Grumman F6F Hellcat

Grumman F7F Tigercat

Grumman F8F Bearcat

Grumman TBF/TBM Avenger

Chance Vought F4U Corsair

Grumman C-1A COD Transport (S-2)

Grumman F-14 Tomcat

Grumman OA-13/G-21 Goose

Boeing Stearman PT-17 Kaydet

Boeing B17 Flying Fortress

Bell P63 Kingcobra

North American B25 Mitchell

Republic P47 Thunderbolt

North American P51 Mustang

Douglas A26 (B26) Invader

Douglas C-47

Curtiss P-40 Warhawk

Supermarine Spitfire

North American AT-6/SNJ Texan

Consolidated PBY

Lockheed PV-2

Piper L4 (J3)
Map of Palm Springs Air Museum
Hours:
Open seven days a week, from 10:00 am until 5:00 pm.
Summer Hours June 1 – Sept 30
Closed for Thanksgiving and Christmas DayLocation:
Located on the north side of the Palm Springs Airport, the Air Museum is housed in an impressive new structure that includes the two main display halls and hangars, theatre, gift shop, ramp and airport access for flight demonstrations and visiting planes, research library, simulator and education center.
On Gene Autry Trail, three miles south of Interstate Ten (I-10), on the east side of the Palm Springs Regional Airport.
Adults, 18 to 65 years: $17
Seniors, 65 and older: $15
Retired military with ID: $15
Youth, 13 to 17 years: $15
Children, 6 to 12 years: $10
Children 5 and younger: Free
Family Group of 1-2 adults and up to 3 children 6-12: $37
Family Group of 1-2 adults and up to 3 children 6-17: $47
Flying In?
An FBO is located one mile south of the Palm Springs Air Museum at:
Atlantic 
145 South Gene Autry Trail
Palm Springs, CA 92262
760.320.7704
ARINC: – 129.975
UNICOM: – 122.95
Atlantic does NOT provide shuttle service to the museum however Car Rental is available. If you call ahead, the car will be available upon arrival.
More information, please visit: palmspringsairmuseum.org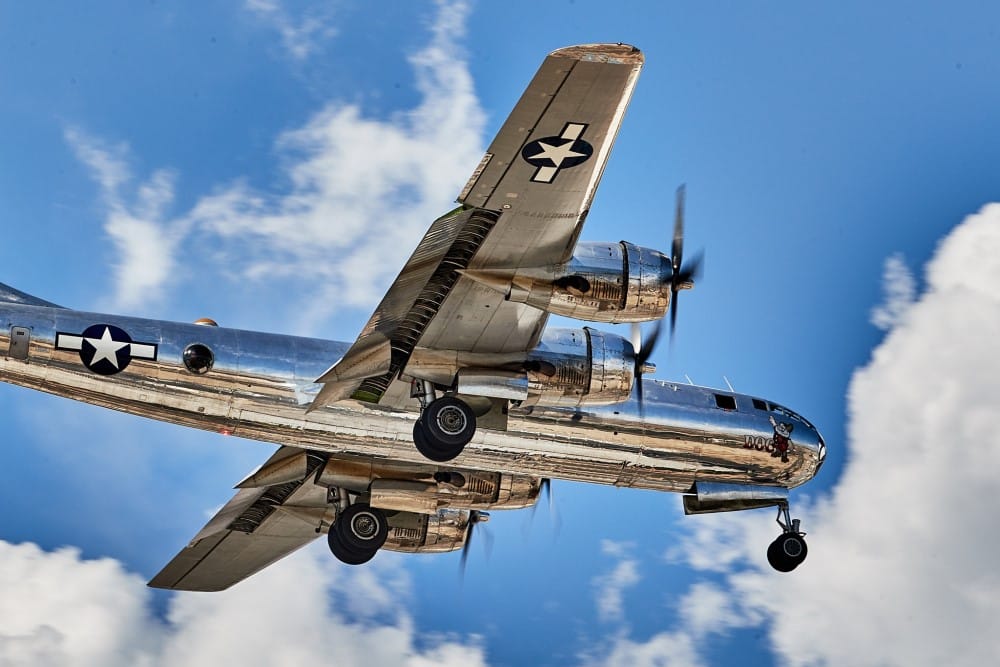 PalmSprings.com: The Official Guide to Palm Springs, California!