Wolf Mountain Sanctuary
 7520 Fairlane Road
Lucerne Valley, CA 92356
Tonya Littlewolf: Founder
760.248.7818
Located only a seventy-five minute drive northwest of Palm Springs in the high desert, Wolf Mountain Sanctuary is one of the few sanctuaries which allows human interaction with the wolves, including the wolf stars of the Twilight movie series! If you're an animal lover, prepare yourself for one the most emotional experiences of your life.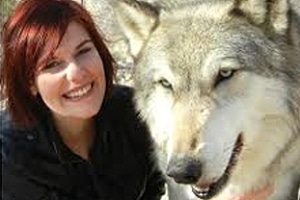 "We feel that as the wolves will be captive for their whole life, they need to have human interaction and receive all the love we can give them," says Tonya Littlewolf, Founder of Wolf Mountain Sanctuary. "The impression a 180 lb wolf leaves on visitors to the sanctuary by rubbing their cheek against them and giving wolf kisses is ever lasting. To look into their knowing, wise, amber colored eyes is a moving, spiritual experience!"
Visiting Days: Thursday – Sunday (call for exceptions)
Visiting Hours: 10am – 4pm (last tour at 3pm)
Required Donation Per Person
(Cash or Personal Check Only – No Credit Cards)
$25 for 1 Hour Tour
$75 for Half Day Tour
$150 – Private 1 Hour Tour with Tonya & the Wolves
Information & Reservations: 760.248.7818
For more information, please visit: wolfmountainsanctuary.org

PalmSprings.com: The Official Guide to Palm Springs, California!