As Modernism Week approaches, PalmSprings.com will highlight some of the interesting information we receive to better help our online visitors plan their visits to our area.
The 9th annual Palm Springs Modernism Fall Show, held during Modernism Week – October, will open Friday evening October 20 and features many dealers new to the show as well as returning dealers that have participated in previous shows. The Fall Show will feature nearly 50 premier national exhibitors offering vintage furniture, decorative and fine art representing all design movements of the 20th century and 21st century contemporary design. This popular event, which runs October 20-22, will be held in the Palm Springs Convention Center, located at 277 North Avenida Caballeros in Palm Springs, California. It is a more intimate version of the annual Palm Springs Modernism Show held in February.
New dealers to the 2023 Fall Show include:
· 925 Design Fused Glass of Encino, California (featuring art glass works inspired by Kandisky, Picasso, Miro and Calder)
· Gay Fad Studios of Lancaster, Ohio (offering vintage midcentury glassware and barware)
· Art by Pascal Jarrion of Los Angeles, California (featuring Cubist paintings sculpture and ceramics)
· Swann Freslon of San Raphael, California (offering original Abstract Art)
· Mount Wilson Tables of Altadena, California (featuring original 21st century furniture designs)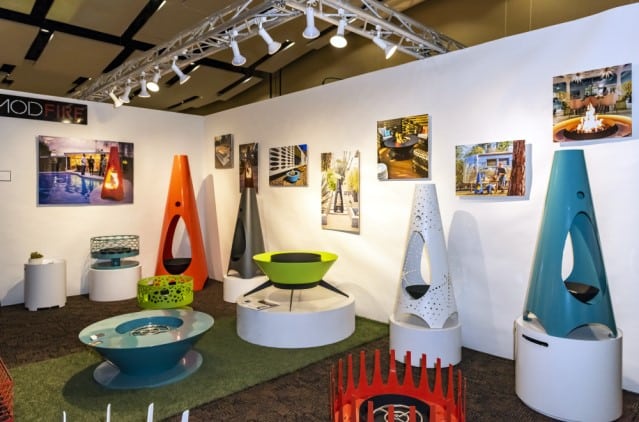 Returning featured dealers include:
· Amara Rugs of Torrance, California (offering vintage and contemporary rugs)
· Art of Scooter of Colorado Springs, Colorado (featuring midcentury modern art)
· Blue Heron Gallery of Fallbrook, California (offering vintage 20th century fine art and sculpture)
· Modfire of Phoenix, Arizona (featuring contemporary fireplace solutions)
· Tesselle of Riverside, California (offering original cement tiles)
· Unapologetically Italian of Italy and California (featuring stunning 21st century lighting designs)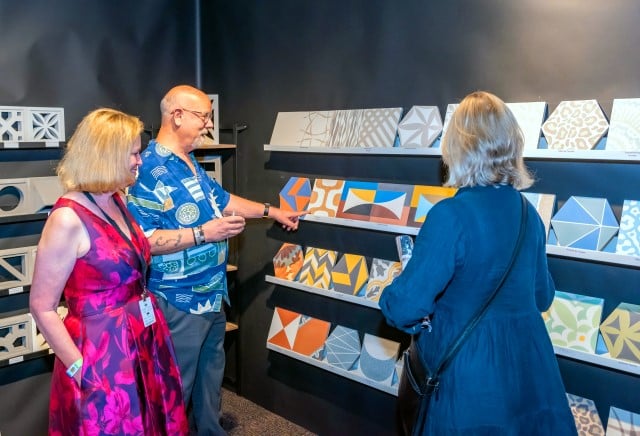 Featured Palm Springs exhibitors include:
· Route 66 West featuring vintage Bakelite jewelry.
· Thomas Lawrence Gallery offering vintage early California paintings and decorative arts.
"We are so pleased to return in October for our ninth annual Palm Springs Modernism – Fall Show," said Rosemary Krieger, President of Dolphin Promotions. "What began as a small event created in 2014 to bring more awareness to the Modernism Show and to Modernism Week in February has now grown into a much-anticipated annual event itself. The Modernism Fall Show will feature more than 45 exhibitors offering vintage 20th century items along with compelling 21st century designs all under one roof at the Palm Springs Convention Center. The marriage of vintage 20th century with 21st century designs has proven to be successful and works while offering a wider appeal to our supporters in the Coachella Valley. Our dealers and attendees alike love to participate in this exciting show."
See our interview with Rosemary Krieger.
On Friday evening, October 20, attendees are invited to attend the festive Opening Night Party and Early Buying Preview Reception at the Fall Show at the Palm Springs Convention Center. The Friday night party is the prime opportunity for attendees to shop directly from dealers before the show opens to the public on Saturday. Tickets are available in advance for $95 at modernismweek.com or at the door for $110 and include daily re-entry to the show. Weekend show hours are Saturday, October 21, from 10 a.m. – 6 p.m. and Sunday, October 22, from 10 a.m. – 4 p.m. Tickets are $25, include return entry all weekend, and may be purchased in advance at modernismweek.com or at the door.
Modernists on the Mediterranean
Modernism Week has announced that it has partnered again with Oceania Cruises to offer "Modernists on the Mediterranean," a luxury cruise experience from Rome to Lisbon that will offer participants the opportunity to see the region's ancient and modernist art and architecture while exploring Italy, Monaco, France, Spain, and Portugal. The ten-night ModernismWeek@Sea cruise will take place on Oceania's new luxury cruise ship Vista and will depart Rome (Civitavecchia), Italy on September 13 and visit nine additional ports until it ends on September 23 in Lisbon, Portugal. Featured ports include Livorno (with access to Florence/Pisa/Tuscany), Monte Carlo, Monaco, Marseille (with access to Provence), and Spanish ports Barcelona, Palma de Mallorca, Almeria, Malaga, Cadiz (with access to Seville). All fans of Modernism Week are invited on the cruise and will be greeted and hosted by Modernism Week CEO, Lisa Vossler Smith.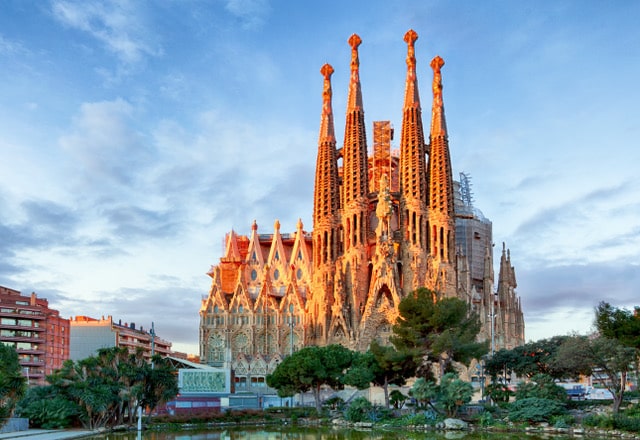 On the cruise, our special group of ModernismWeek@Sea participants will have unique tour opportunities to visit the region's modernist architectural sites and they will be able to enjoy special Modernism Week-curated parties and on-board gatherings. There will be also be a rich array of optional port excursions offered by Oceania Cruises. There will be on-board talks about the port destinations and Lisa Vossler Smith will host three private, invitation-only cocktail parties exclusively for the ModernismWeek@Sea participants. Staterooms with a Veranda start at $6,049 per person and includes cruise accommodations, flights from most major airports, gratuities, Champagne, Wine & More at lunch and dinner, $800 per stateroom Shore Excursion credit and access to the special ModernismWeek@Sea events.
"Modernism Week is proud to partner with Oceania again to offer another fantastic ModernismWeek@Sea excursion," said Lisa Vossler Smith, Modernism Week CEO. "Our Modernism Week fans and friends from far and wide are invited to join us. It will be an enriching and exciting Mediterranean adventure, with friends old and new who are also eager to see, explore and learn. Oceania has developed an exciting, custom-curated Mediterranean experience that we know will appeal to modernists, and travel-buffs alike. We are excited to offer this amazing and unique experience to our community."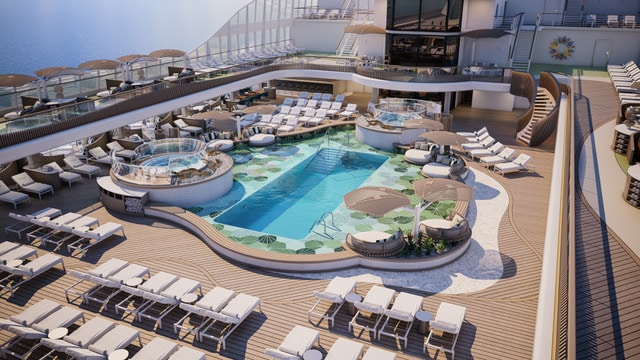 From ancient ruins and atmospheric old quarters to thriving food scenes and sun-drenched beaches, Oceania's Modernists on the Mediterranean cruise offers the perfect combination of old-world beauty and modern charisma. This compelling itinerary will enable participants to visit popular sights such as the Vatican Museum in Rome, La Sagrada Família and architectural works of Gaudi in Barcelona, and Corbusier's Cité Radieuse in Marseille.
A highlight will be an optional tour in Monte Carlo to visit Cap Moderne. Here guests will have a private tour of one of Eileen Grey's first major works, Villa E1027 – a Unesco World Heritage site. This incredible minimalist villa is built on an isolated stretch of the French Riviera. Constructed between 1926 and 1929, the residence is a prime example of a modern movement house, designed to interact with the natural elements and featuring an open and flexible design. They will also tour Le Corbusier's simple holiday home, Le Cabanon. This tiny rustic residence sits on a slip of land between the sea and the railway, with views of sea and coast in both directions. For 18 years Le Corbusier spent every August here, where he designed his possibly most famous building, the chapel of Notre Dame du Haut in Ronchamp. While Le Cabanon looks simple and rustic, the structure is designed along Le Corbusier's "modular" principles.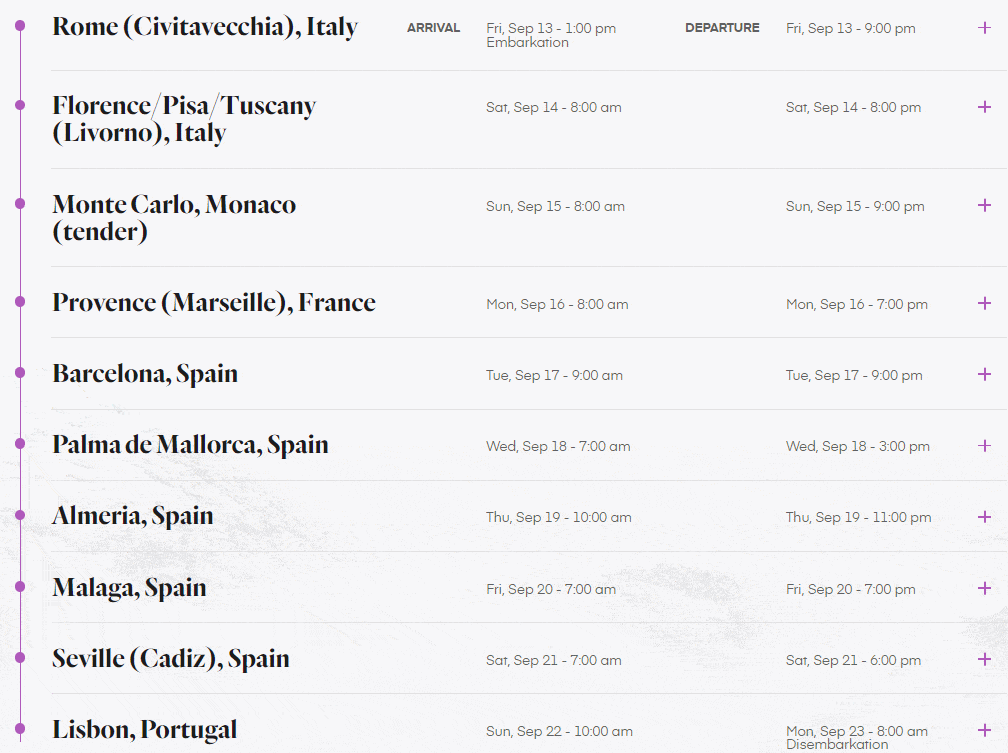 During this cruise guests will enjoy Oceania's lavish amenities, luxurious accommodations and choose to dine at the many onboard complimentary restaurants as they travel to their next destination.
ModernismWeek@Sea is an enriching custom-curated travel experience centered around design, architecture, art, and culture. Where possible we examine midcentury modernist properties, and other eras of regional significance to the destinations. The public is welcome to join the travel group and must book into the group through TravelStore in order to participate in the ModernismWeek@Sea exclusive events. For pricing and more information about this cruise, go to: https://www.travelstore.com/group-travel/modernism-week-at-sea-sep-13-23-2024-rome-to-lisbon/