Palm Springs is a popular, beautiful city in the desert you just have to experience. Whether you're going for a week, or for a couple days, you might not know where to start. But don't worry, everything you need is right here in Jessica's Palm Springs Travel Guide. So let's get started!
WHERE TO STAY?
Picking a place to stay in Palm Springs in my opinion is going to be the most important. I'd say, Palm Springs is a vacation destination you'd really want to be enjoying from your hotel poolside, surrounded by palm trees and drinking icy cocktails while dressed in bright bathing suits is really what makes it. While there are tons of fun things to do outside of your hotel, at the end of the day, and beginning of the day, you're gonna want to dip in and cool off.
Here are a few hotel recommendations for your stay.
A very colorful, very fun place to stay during your time in Palm Springs. They have different color schemes for every room, and the entire hotel itself is one big rainbow. Poolside is beautiful with pool floaties and a pool bar. Not to mention their great El Jefe restaurant! Check out my full review of The Saguaro Hotel.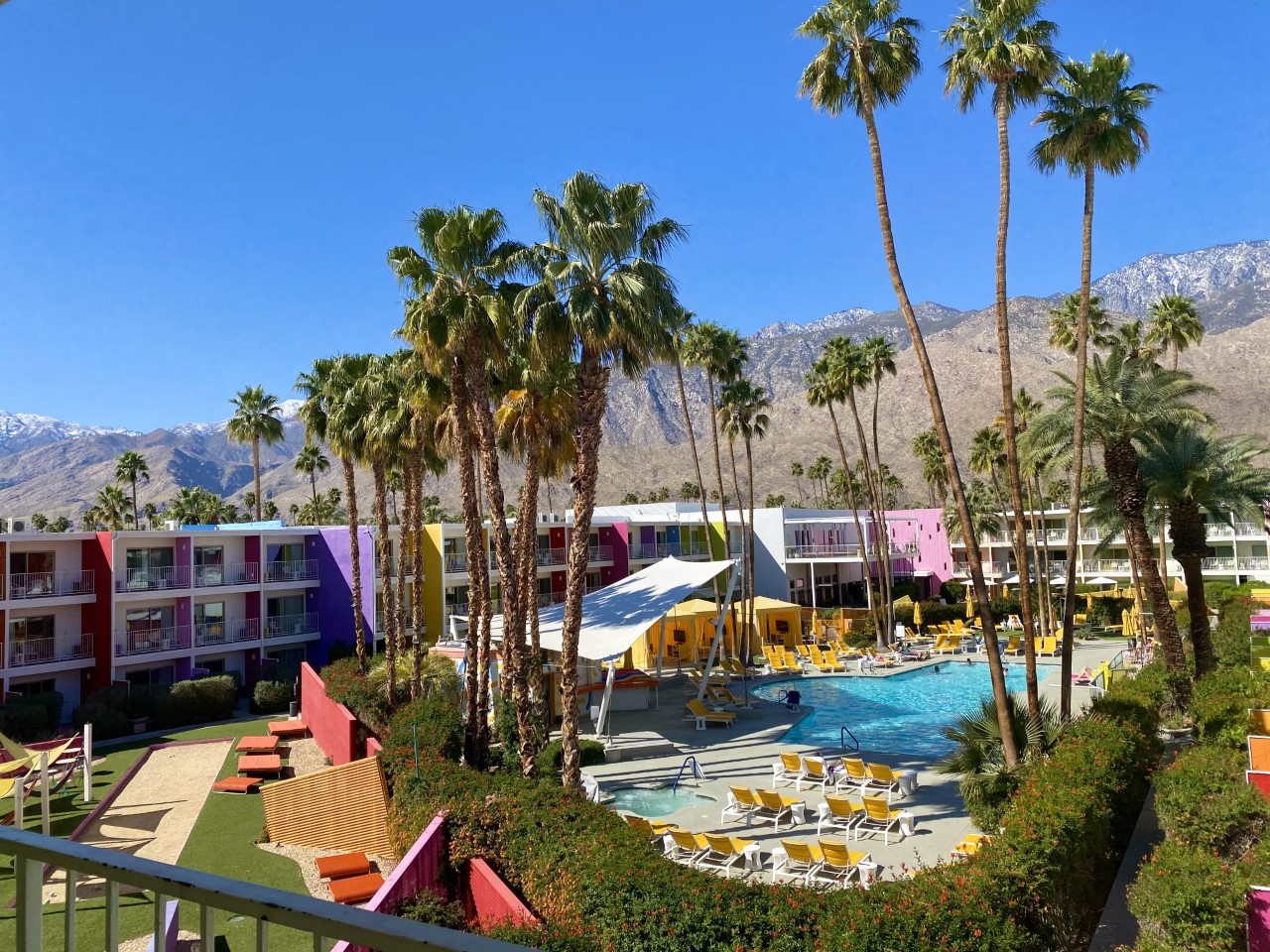 A beautiful, glorious hotel that captivates the color and dream of Palm Springs. A beautiful poolside, amazing restaurants (one of which I talk about further below), and rooms that you can't wait to wake up to.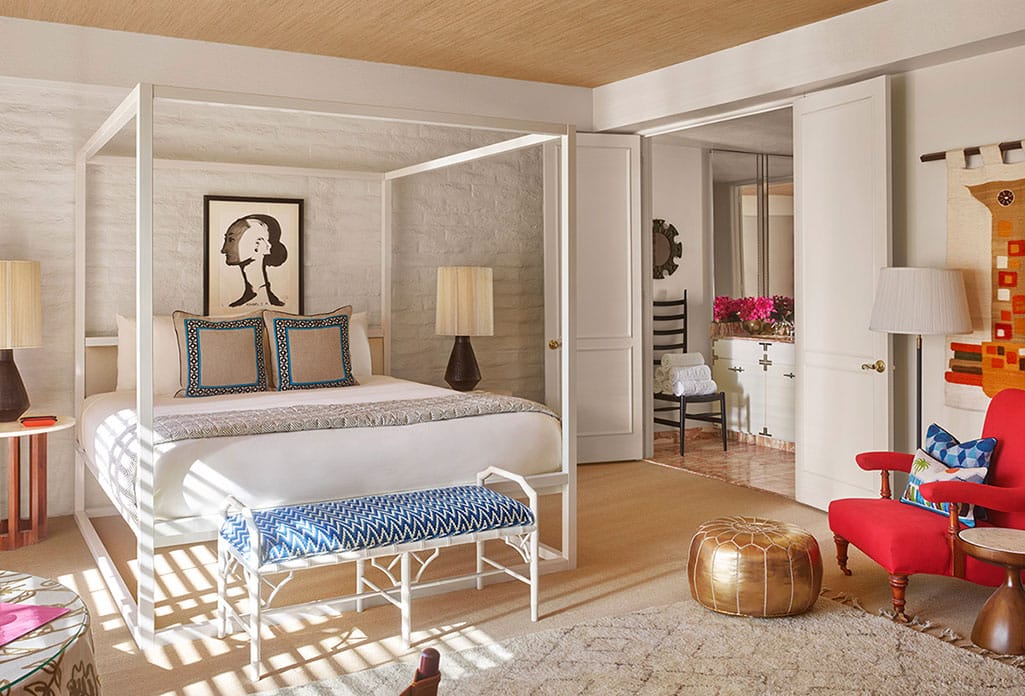 The cutest boutique hotel with Spanish flare. I cannot stress enough how pretty this hotel is. Their dining area is adorable with bright pops of color, and the restaurant actually blends into the pool area- its the best of both worlds.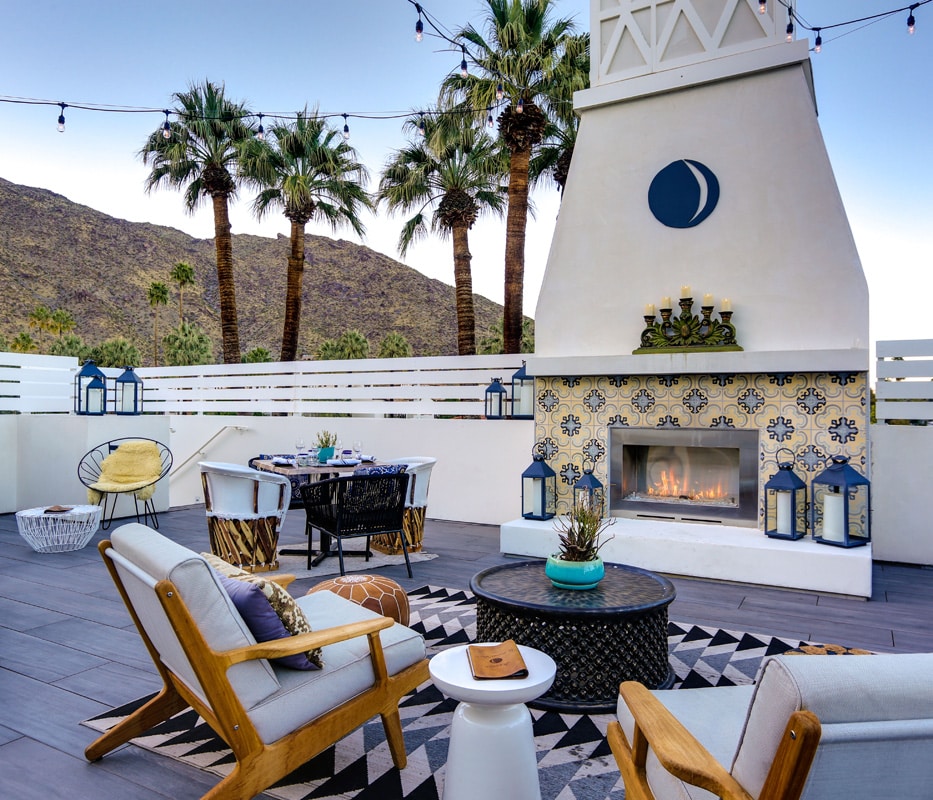 And for those who want an economical place to stay, Days Inn is a great choice! Maybe you want to spend all your money on that amazing dress you saw on the way in, or on the night life cocktails instead. That is totally okay! Days Inn is located on Palm Canyon Drive, incredibly close to all the amazing restaurants and shops Palm Springs has to offer. Relax by the pool, and enjoy your stay!
So many places, sometimes not enough time. Below I will highlight some of the best places to eat during a visit in Palm Springs.
A poolside restaurant at a quaint, pretty hotel. You can dine right by the pool, or sit in their inside/outside spot with cute decor. Yummy brunch/dinner menus and a nice long list of drinks and cocktails.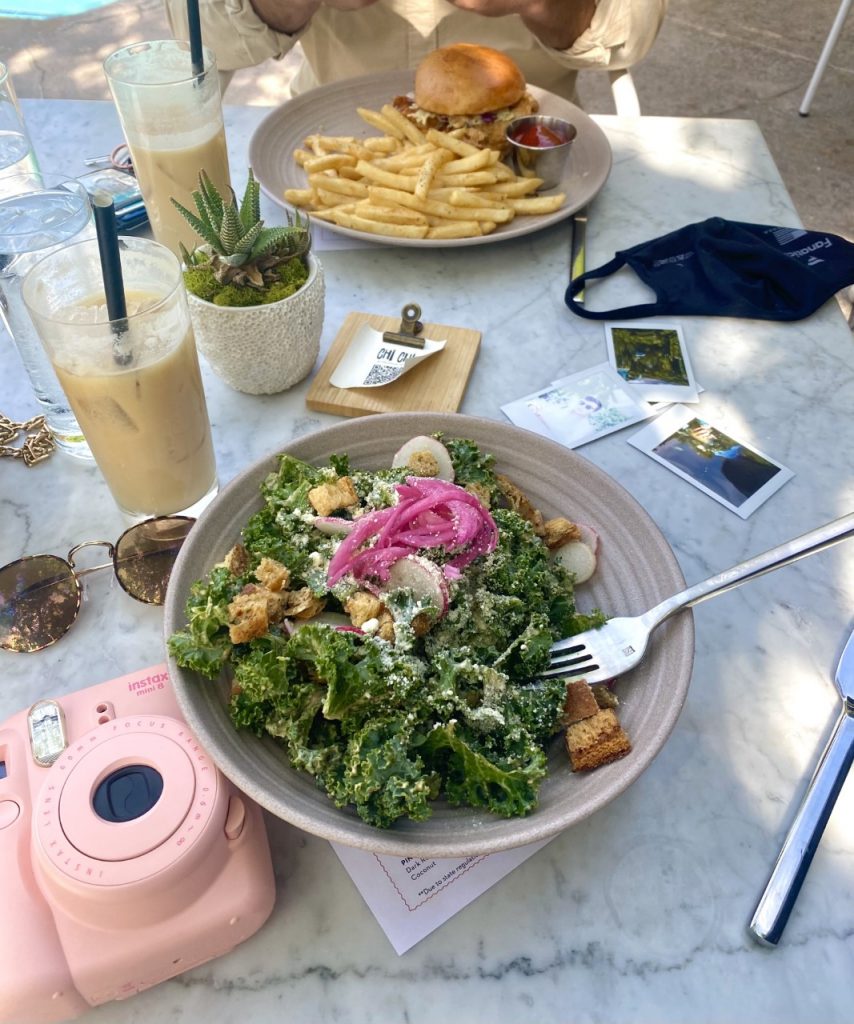 This place is amazing. We went for brunch and the menu was delicious. From gluten free pancakes, to churro waffles, to short ribs egg benedict, there was something for everyone. Not to mention they have their own bakery with other delicious goods and various GF options. They also have a bar for any cocktail or drink needs. I enjoyed one of their flavored mimosas.
It is set on the second floor and offers tables with a view of Palm Canyon Drive. Definitely a must when in Palm Springs!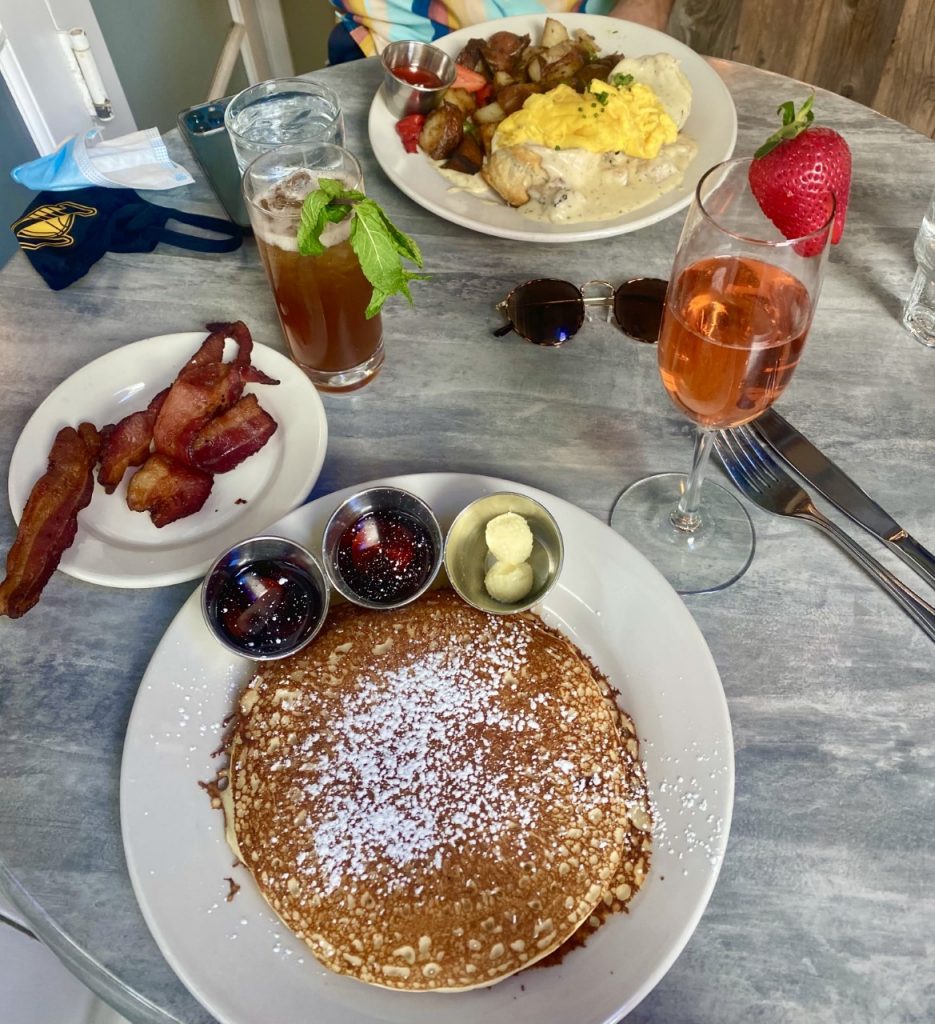 This place is soooo cute! The colors are so vibrant and gorgeous and don't even get me started on their menu. Doughnuts, chocolate covered waffles, blueberry pancakes, lobster macaroni, shrimp quesadillas, etc., etc.
I got their Caesar salad with chicken. Now I know it sounds so incredibly basic and simple compared to the other items I listed. But I almost laughed when they brought it over. Not because it was bad, but because they made this Caesar salad into one of the most exquisite, fanciest Caesar salads I've ever seen. It was a piece of artwork even, all fit into this crunchy bread bowl. It looked amazing, and the taste didn't fail either.
I cannot wait to go back and try more items on their menu. I know they will knock it out of the park.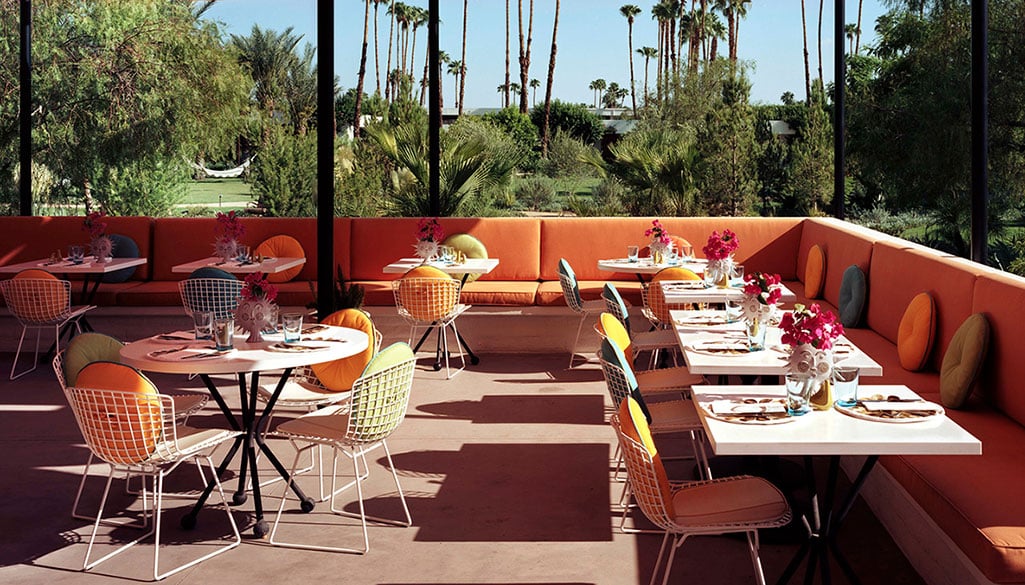 Such a dazzling and fun restaurant that is definitely the place to be. It's hard choosing whether I prefer daytime or nighttime here. During the day the colorful décor really stands out, but at night the entire building and patio is draped with tons of long twinkling lights. It is so pretty and romantic!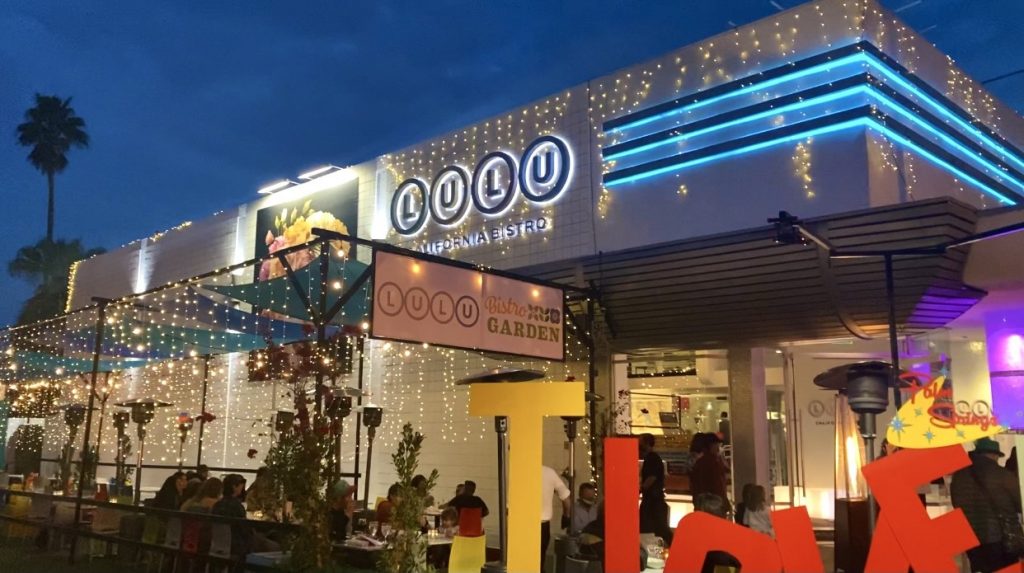 An adorable and quirky restaurant that serves food made from scratch, using local ingredients. Let's cut to the good stuff though. What reallllly drew me to this place was their bacon flight. Yes. A bacon flight. 5 different types of bacon. 5 slices of heaven. They have tons of other amazing food to go along with their world famous flight. Should definitely check this place out!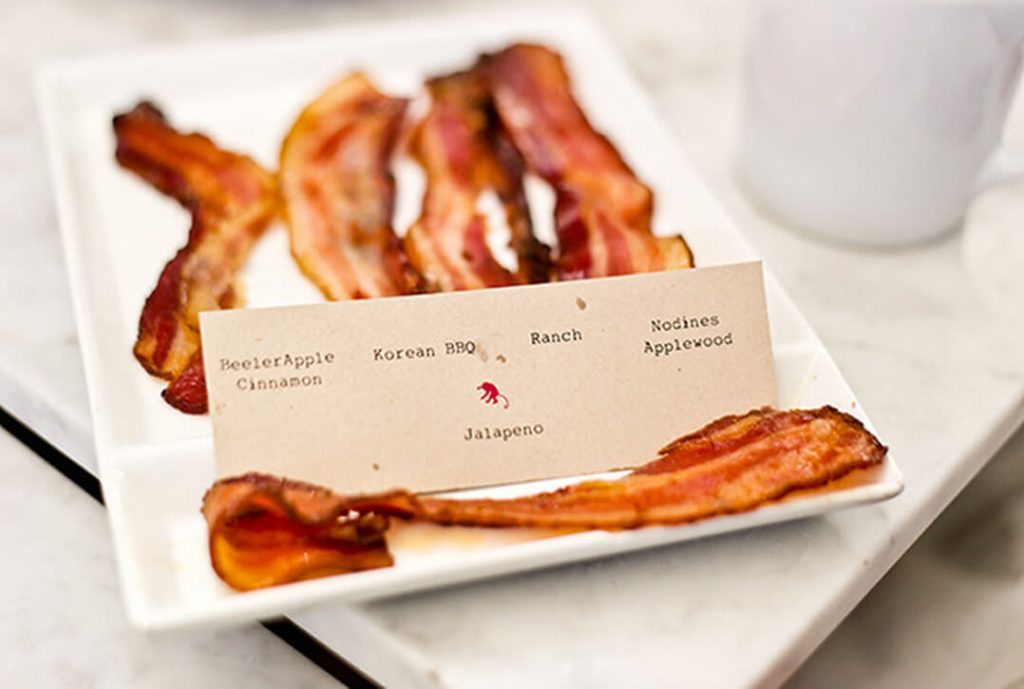 WHAT TO DO?
As daunting as doing activities in the desert might be, there are actually tons of enjoyable things to do while in Palm Springs! Lets get started:
Hike To A Hidden Oasis
Put on your Nike shoes and a cute workout set and dedicate one of your mornings to hiking. Head to the Indian Canyons (it is less than a $10 fee to get in) where you have multiple trail options. I did the Seven Sister's Falls hike (Murray Trail) and I absolutely loved it. It takes you over creeks and into mini forests of palm trees to the end where it leads you to a magnificent waterfall to take a nice dip in. To see more details about the length of the hike and to read a secret tip of mine, head to the article I wrote about it here.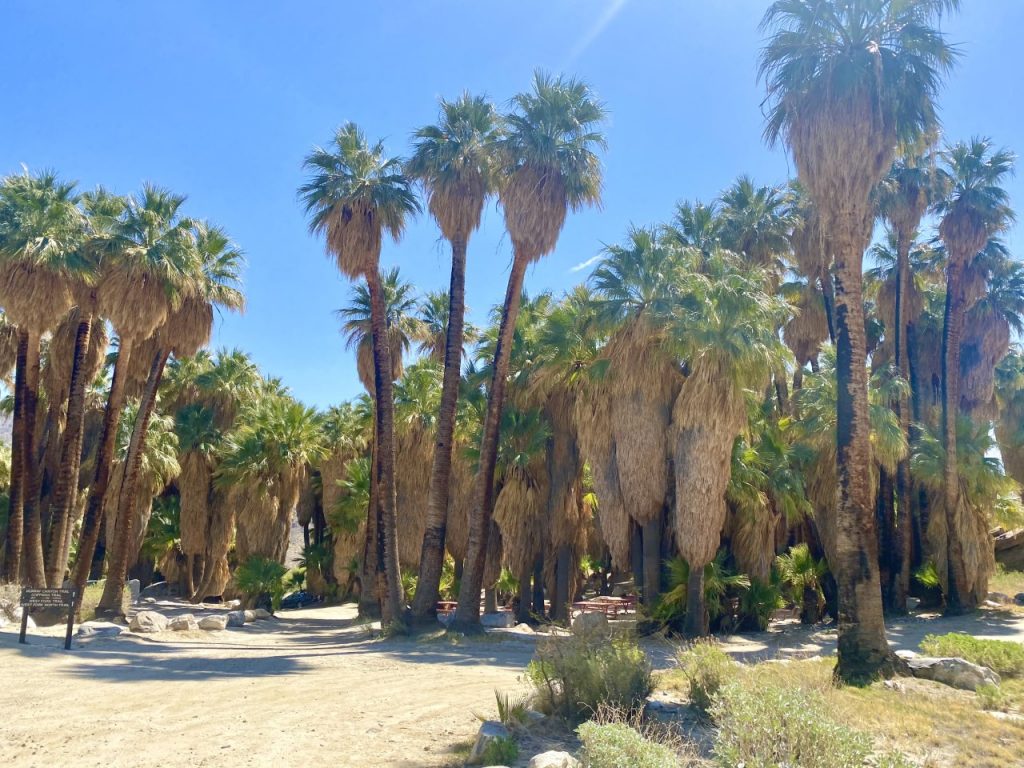 Go Off-Roading in the Desert
On the way in to Palm Springs you'll pass some of the famous windmills and then you'll pass this Off Roading site that offers ATV rentals to go zoom around in. It looks SO much fun and I really wanted to do this. You can do your own self guided tour through a private desert area with your friends. A great idea if you're into a little adventure and want to skip the status quo. Check HERE for more information.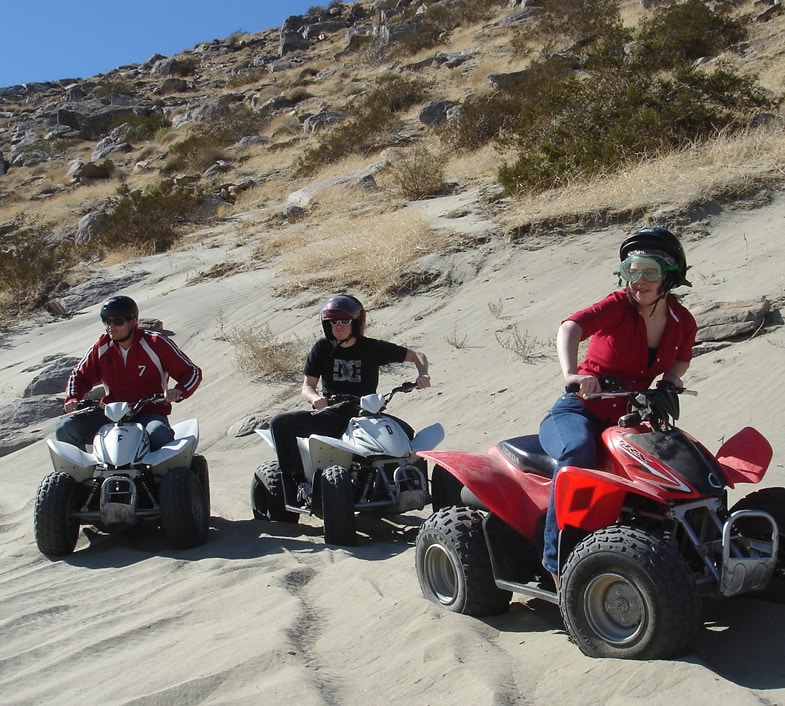 Palm Springs Aerial Tramway
A very popular, touristy thing to do. It is the worlds largest rotating tram car. It is a fun ride up in the air to see the views of Palm Springs. It is two and a half miles, and 10 minutes long. Doesn't take up too much time, but definitely gives all the views. See more info about it here!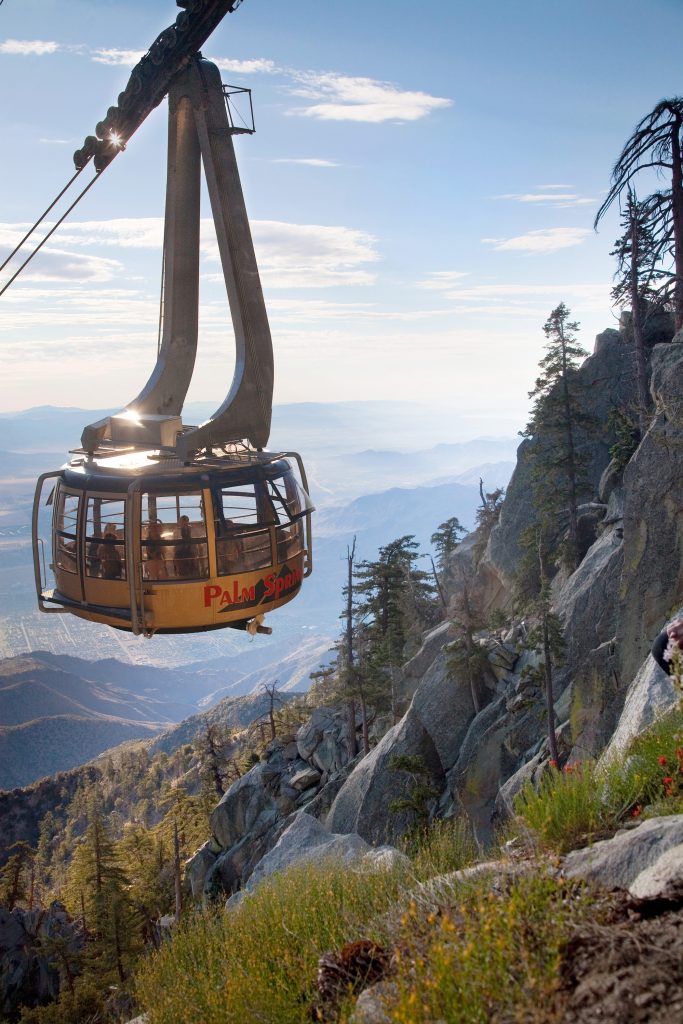 Boomer's Mini Golf
Why not mini golf? A super fun thing to do with two, or even a group. Boomer's is the perfect place in Palm Springs to go. Not only do they offer mini golf, they have go karts, bumper boats, rock climbing, batting cages, and an arcade. It is a super fun place to go to get a little competitive. Perfect for the family, or with no kids at all. I went with my boyfriend and we had a great time playing mini golf:)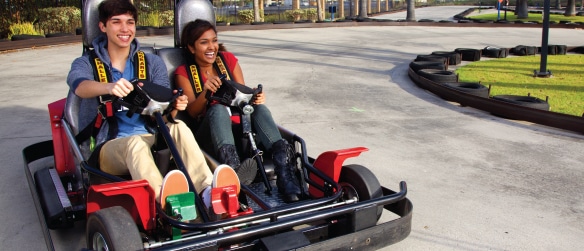 See The Flamingos at J.W Marriott
A little on the outskirts of Palm Springs, but who wouldn't want to see a ton of pretty flamingos roaming around? They live at this resort, and can be found around the lake of the hotel. It is such a beautiful area, and the flamingos are so friendly you can get super close to them. Take pictures with these pretty pink birds, and you might even catch a beautiful pink sunset as a background. If you go, be sure to catch a boat ride around the lake. I heard they were free after 4pm.
If you are going to drive and make a stop here, I would also suggest stopping at Sunnylands Gardens (read below) as well. They are only 10 minutes from each other and would make for a magical morning or afternoon!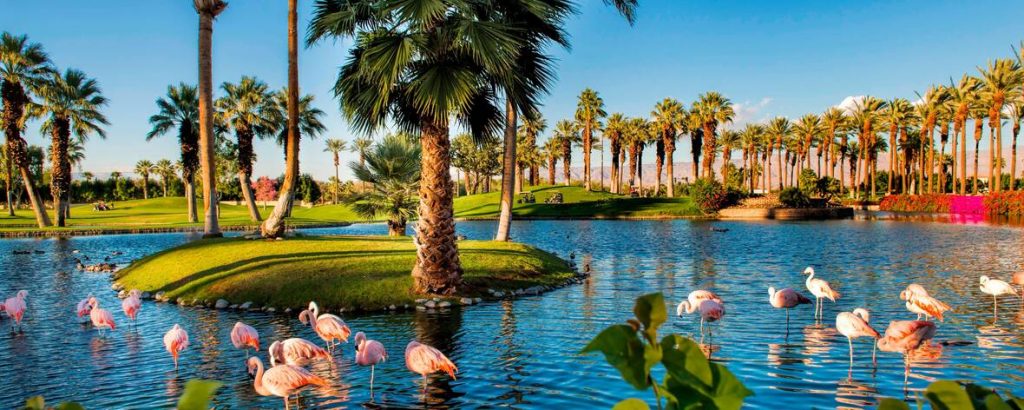 Sunnylands Center and Gardens
So enchanting and beautiful and peaceful. Surround yourself with a garden of succulents and enjoy the tranquility of this dreamy desert retreat. Stop by their Sunnylands Cafe for a bite to eat with a wonderful view of the garden. See more about it here.

Rent a Bike and Go Shopping
This was something I was planning on doing while I was there but just didn't get the time to. There are so many shops and everything is relatively close that it's just so easy to bike around. I wanted to spend an afternoon renting bikes, hitting up all the insanely cute shops, and get ice cream.  Check HERE for bike rentals in Palm Springs!
Or I would also check the hotel you're staying at because some hotels offer their own bike rentals! For example, The Saguaro offers bike rentals with their cute colorful bikes.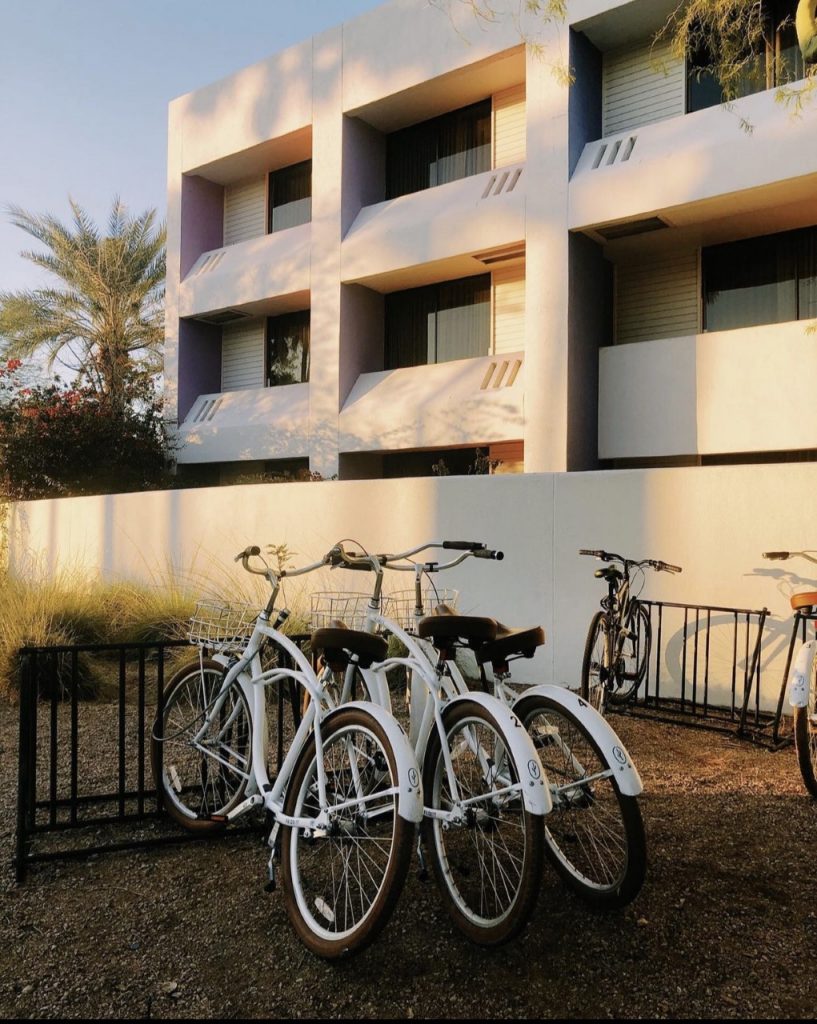 Go Museum Hopping and Art Watching
Palm Springs is home to so many talented artists. The streets are decorated with it, the shops are sold with it, and the museums are built for it. You don't even have to search out an art place and set your directions to it. It's everywhere. In between clothing shops, coffee shops, ice cream shops. There are stores with different kinds of art being shown to buy, or even if you just came to stroll around. While I advise to walk around Palm Canyon Drive and see where you end up, here are some museums and staple places to see:
Palm Springs Air Museum
An incredible museum that exhibits aircrafts from World War II, Vietnam, and Korea. It is a very cool museum, but if looking at a bunch of these insane and historic aircrafts isn't your thing, why not fly in one of them? The Palm Springs Air Museum offers flights in these aircrafts as well. A one of a kind experience if you ask me! Not only that, but Children 5 and under and all active military with ID (and their immediate families) receive free admission. To see more info, check it out here.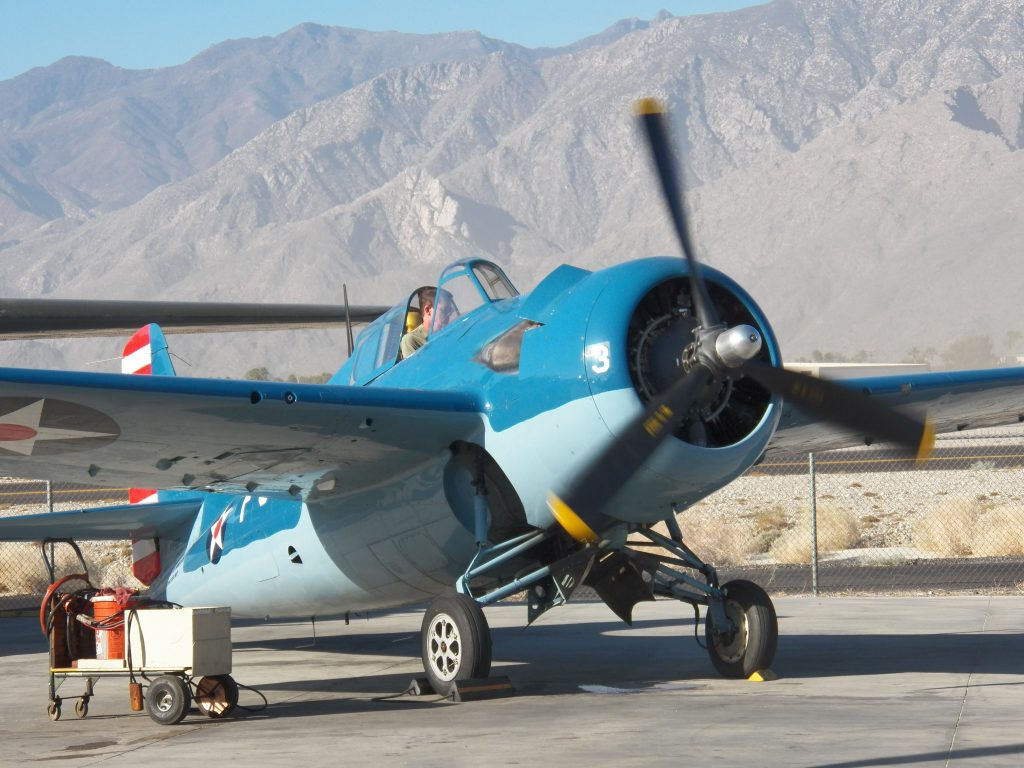 Palm Springs Art Museum
Modern, Contemporary, architecture and design, they have over 12,000 pieces of art. If you are an art fanatic, this is the place to be. Get swept away by the colors and the brilliance and the talent. For more information on it, go here.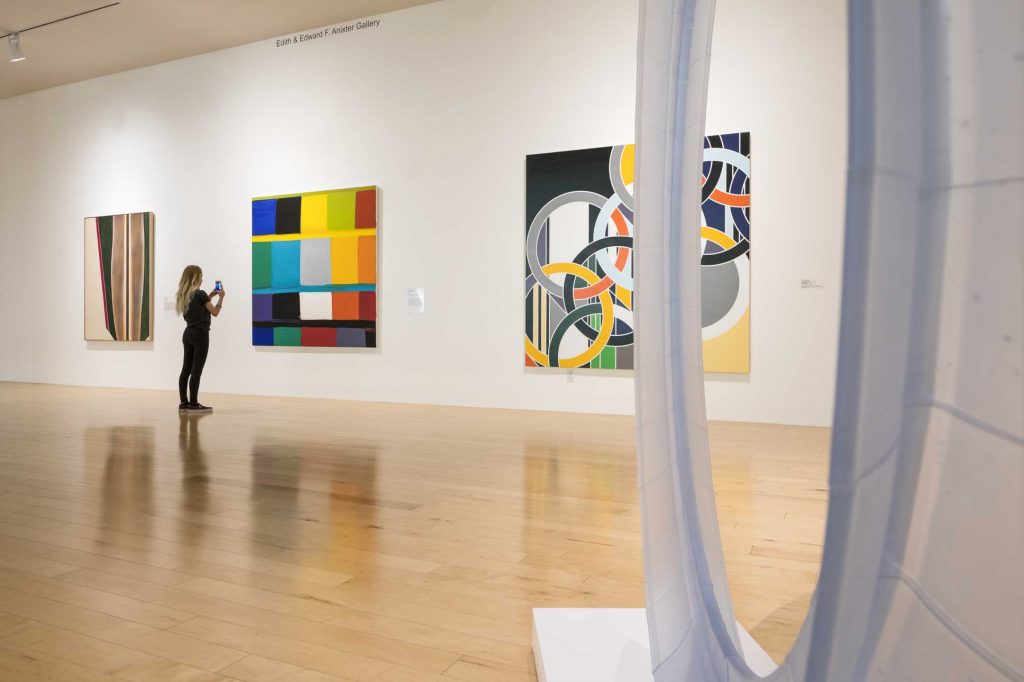 Salvation Mountain
This is a bit of a drive from Palm Springs, around an hour and a half. But that doesn't stop many Palm Springs tourists from visiting. Leonard Knight made art out of a literal mountain in tribute to God. It is extraordinary and I've never seen anything like it.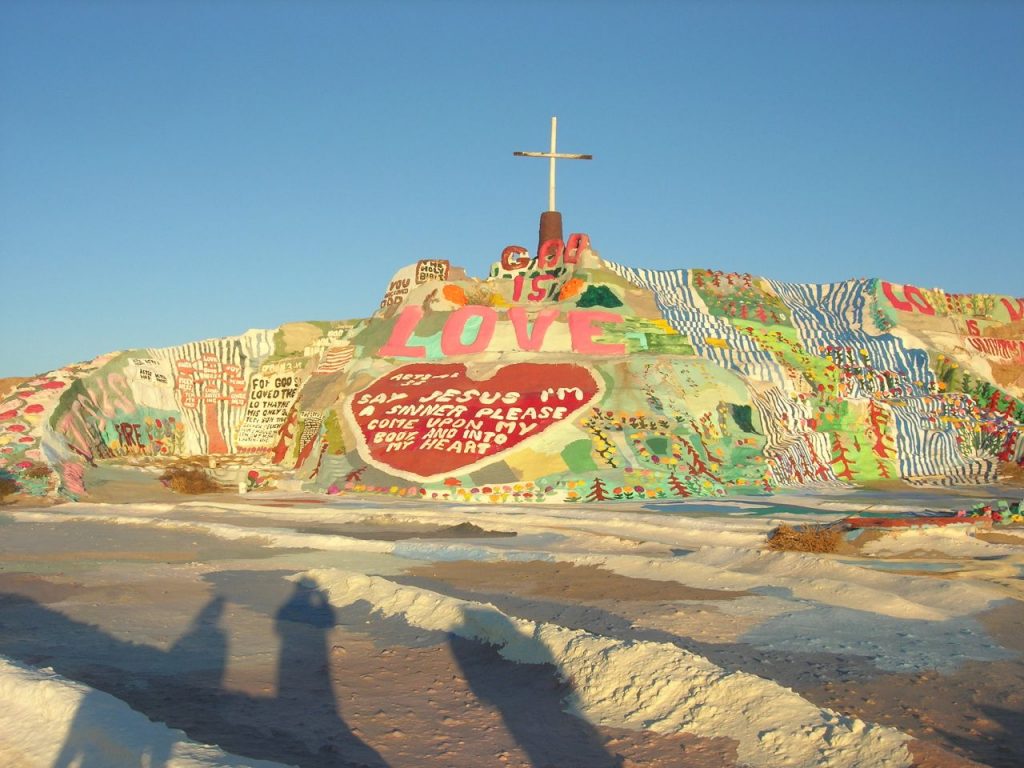 Villagefest
Every Thursday Palm Springs has a festival on Palm Canyon drive. They completely shut down the streets so that it's only pedestrians. It offers food, entertainment, art, crafts, and mini shops. It is temporarily closed due to COVID. But keep checking back in case it opens again, because it really captivates the community and creativeness of Palm Springs! More info here.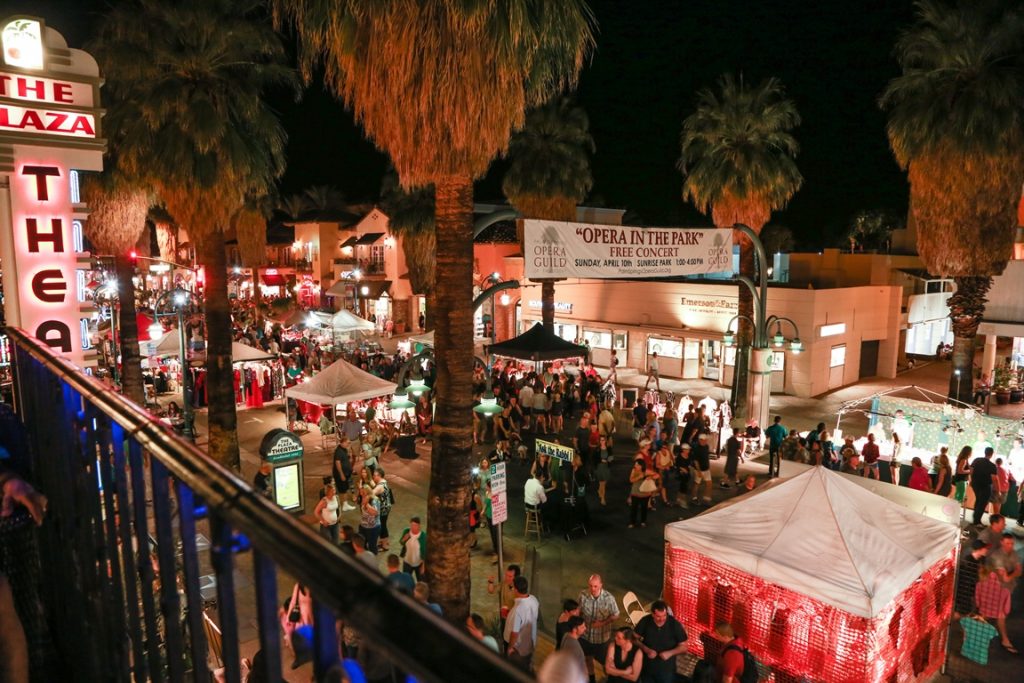 Cabazon Dinosaurs
I would suggest going here on the way in to Palm Springs or on your way out! It is such a cute roadside stop! Two huge dinosaurs stand for you to admire and take pictures. More about it here.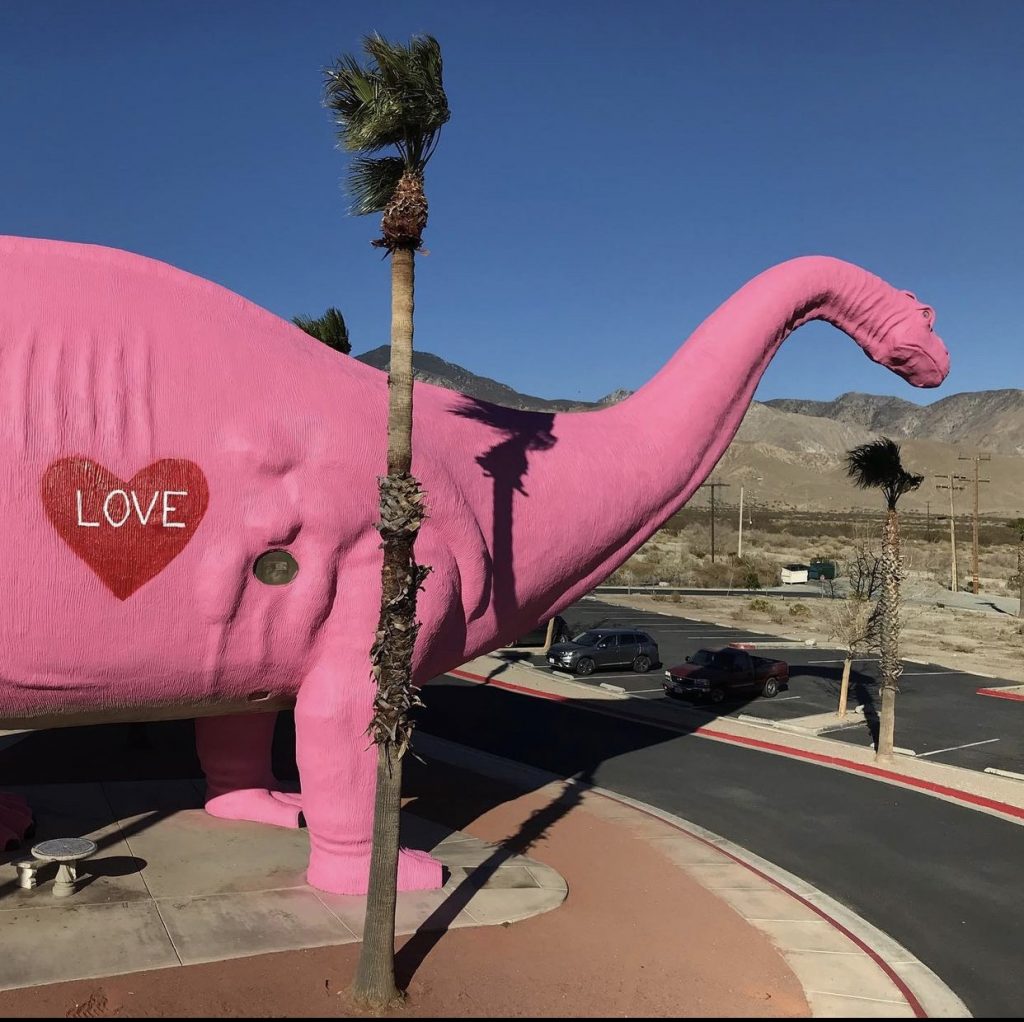 See the Famous Windmills of Palm Springs
Of course I have to put this here! They're famous, they're aesthetic, and there's no better place to get a photoshoot with some natural wind in the hair weather. More information here.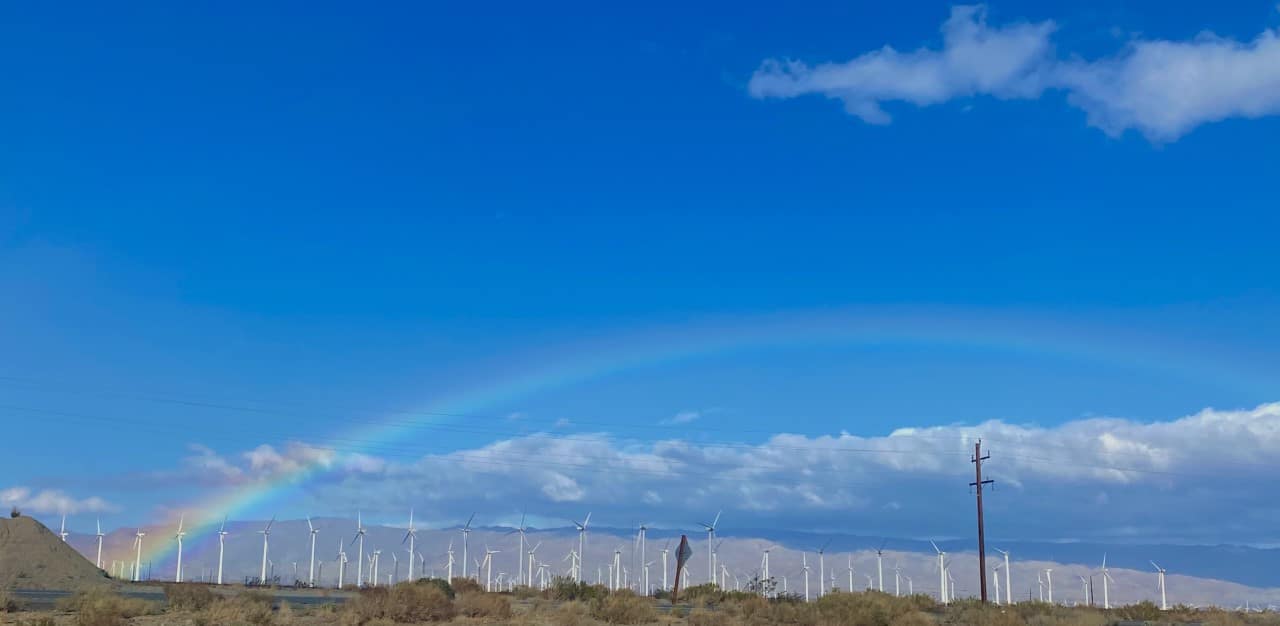 WHAT TO WEAR?
Last but not least, what to wear?! Might be the most important part of the entire trip, right? I already have a whole article dedicated to my Palm Springs outfits.
So instead, below I will share the bikinis I chose for Palm Springs. I wanted them to be bright and I wanted them to be bold. So here they are!
Bathing Suit #1
I wanted to wear this when I went hiking to the waterfalls! It still was vibrant and fun, but had more of that desert Palm Springs feel. I got this bathing suit at Target. See more here.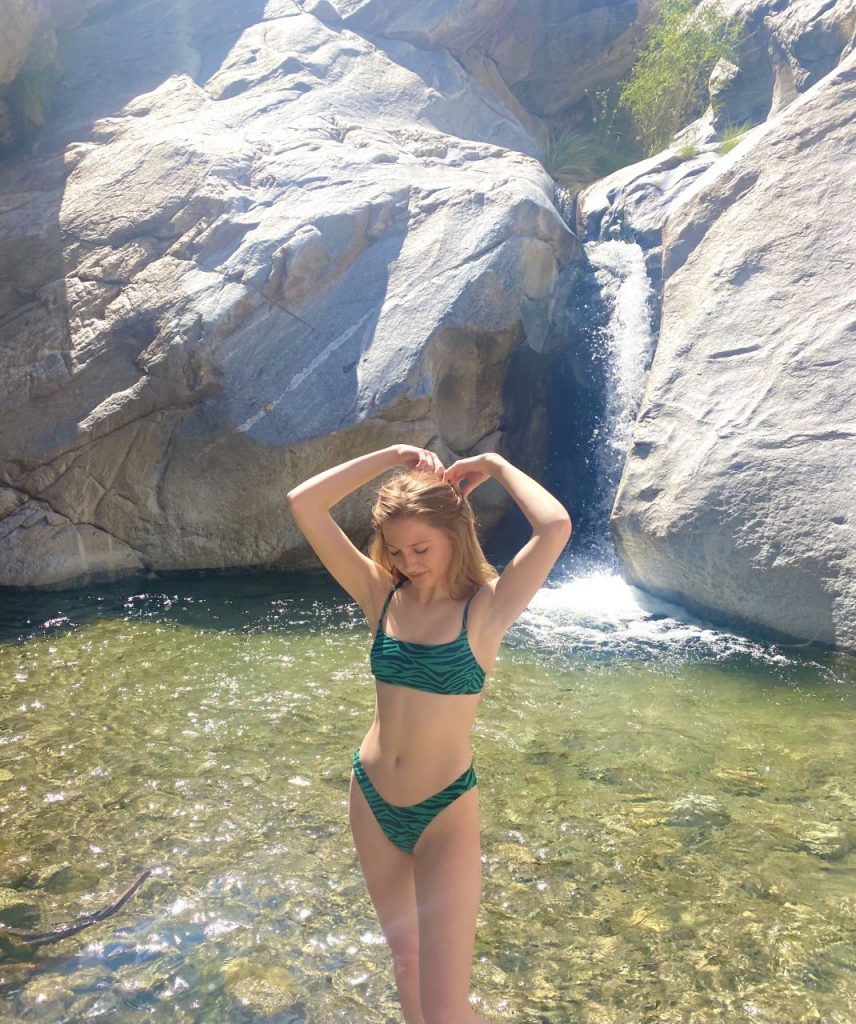 Bathing Suit #2
This bright pink was perfect for Palm Springs, and matched the aesthetic of the hotel I was staying at perfectly. The Saguaro Hotel! And yes, I also got this suit at Target! We love Target. See more here.
During my stay at the Saguaro Hotel
Bathing Suit #3
Another bright bathing suit during my stay at the Saguaro. I wanted suits that were bold and colorful, but didn't clash with the already busy and artistic background of the city. No, this one isn't a Target swimsuit. I got it from Tilly's. See more here.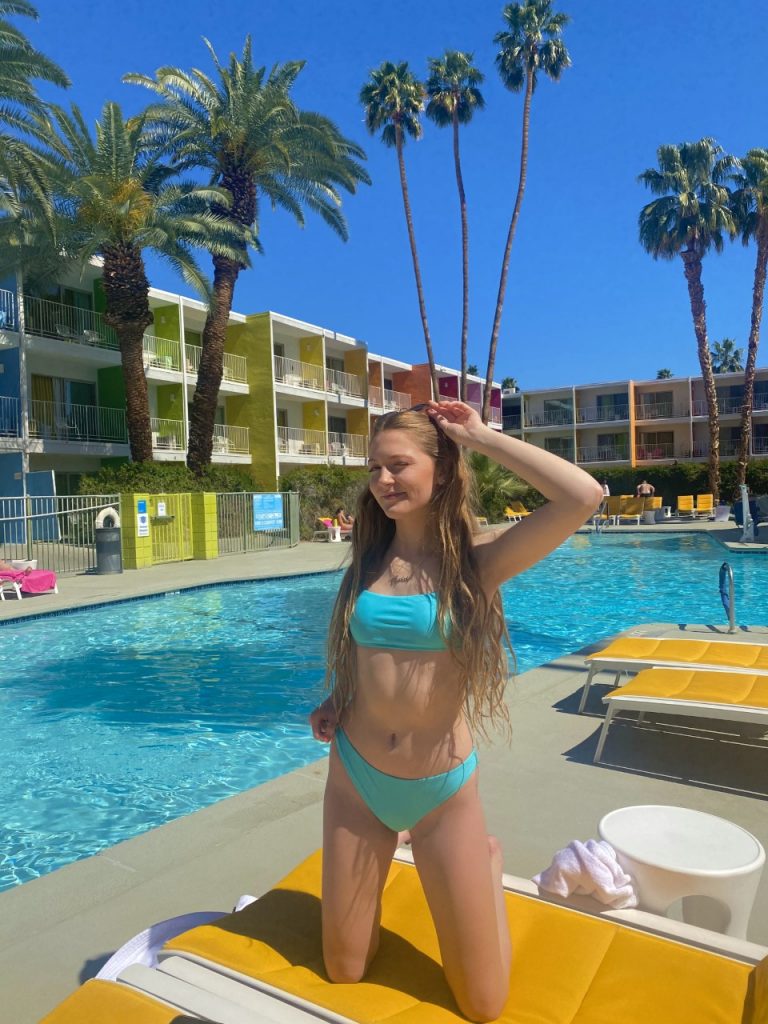 I hope my Palm Springs Travel Guide helps you plan your next visit to Palm Springs. It is a beautiful place and needs to be experienced in all it's glory. Till next time! <3
LET'S CONNECT!
My IG: @jessicacastello
Twitter: @jessicacastello
Keep up with other guides and places to visit @ traveler.com
PalmSprings.com
The Official Guide to Palm Springs, California!