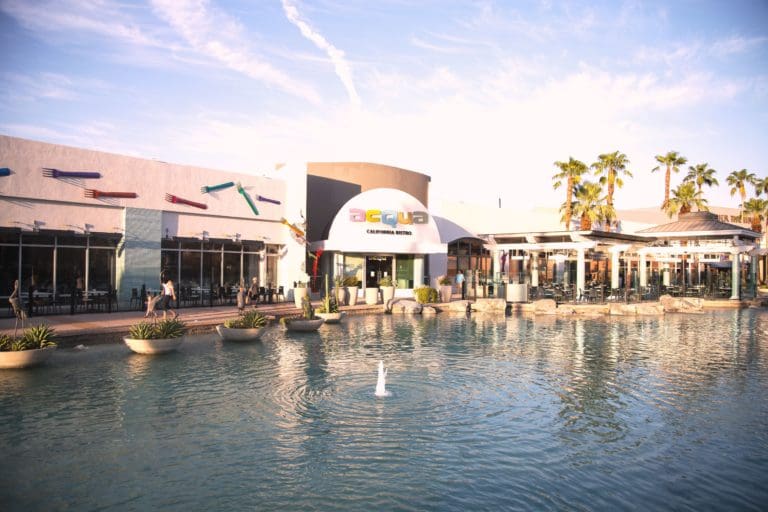 New York City a little too far to trek to see a show this summer? You're in luck!
Acqua California Bistro and David Green's Musical Theater University are thrilled to announce that "Broadway at The River" will return at the end of the month with a five-week run in Rancho Mirage. This is the encore to a four-show series that sold out every performance in July.
"We're so grateful for the community support that made "Broadway at The River" a huge success this summer and we look forward to delighting even more audiences with performances from the students and alumni of Musical Theater University," said MTU director David Green. "The commitment to excellence from our cast and the support given to us from our "Broadway friends" made this series very special." The July series featured guest performances from Broadway theater stars including Davis Gaines from Phantom, Janene Lovullo from Cats and Les Mis, Alix Korey who starred in Chicago and Fiddler, and Eric Kunze of Miss Saigon and Les Mis.
The new line-up of "Broadway friends" for August and September includes:
Thursday, August 29: DAVIS GAINES, Broadway's Phantom
Thursday, September 5: JONELLE ALLEN, Tony-Nominated Leading Actress, Two Gentlemen Of Verona
Thursday, September 12: KIM HUBER, Broadway's Beauty And The Beast
Thursday, September 19: SAL MISTRETTA, Broadway's Evita and Sweeney Todd
Thursday, September 26: TERI BIBB, Broadway's Phantom
Doors open at Acqua's River Room at 5pm, and the show begins at 6pm.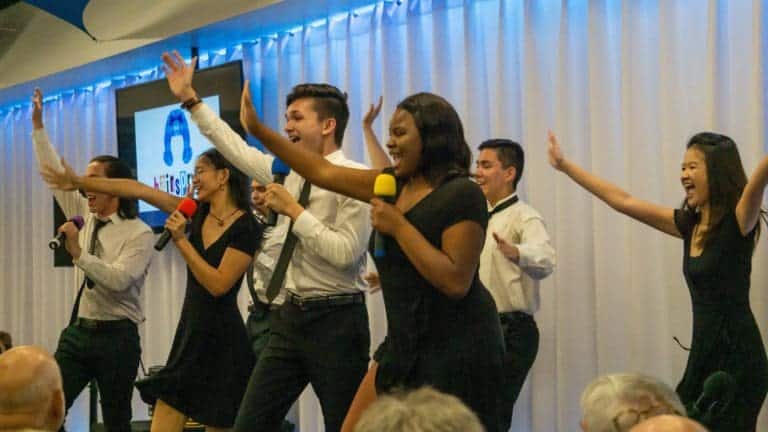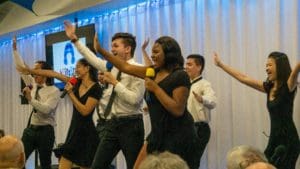 "Broadway at The River" is a two and one-half hour dinner theater show (with intermissions) featuring the students of Musical Theater University performing as "singing waiters" and as the cast of a Broadway-themed song and dance revue. A guest performance from a rotating cast of Broadway stars caps the show.
Tickets are on sale now for all dates and are just $45 for the show and a three- course meal, including tax and gratuity. Reservations can be made by calling Acqua at 760- 862-9800.
"'Broadway at The River' was a huge summer success," said Acqua founder Jerry Keller. "We're proud to support Musical Theater University and their student actors from across the Valley and David Green's passion to introduce these kids to theater. It's terrific fun for everyone."
Acqua is open daily from 8am to 9pm, with later hours on weekends, and is located at The River in Rancho Mirage, at 71-800 Highway 111. Reservations can be made by calling 760-862-9800, or visiting Acqua's: http://acquaranchomirage.com