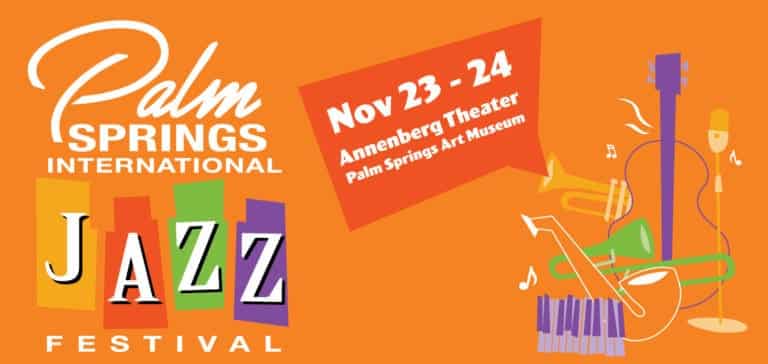 The Palm Springs International Jazz Festival will hold its inaugural event in Palm Springs on Saturday, November 23 and Sunday, November 24, featuring some of the greats of the jazz world. Michael B. Seligman, one of the entertainment industry's most prominent award show producers (Oscars, Emmys, etc.), is serving as the Festival organizer.
The Festival will showcase jazz performances on both days but also be dedicated to fostering an enhanced appreciation for jazz—the uniquely American art form—with educational components as well.
Tickets for each artist performance are $95 or $250 per person and can be purchased online at PalmSpringsJazz.org. The Palm Springs International Jazz Festival is a non-profit corporation and proceeds of the event will go to support jazz-related educational activities.
"As a resident of Palm Springs, a city I love, I am delighted to bring one of the most beloved musical genres, jazz, to our community," Mr. Seligman said.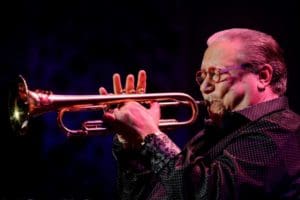 Saturday, November 23rd, at 7pm, stars the amazing Arturo Sandoval, the 10-time Grammy Award winner and 6-time Billboard Award and Emmy Award winner. Come hear the trumpet tones that have graced the stage at the Oscars, Grammys, Billboard awards and more.
The afternoon on Saturday, November 23rd,  at 2 pm features vocalist Stacey Kent. In the mold of the singing greats, with a legion of fans worldwide, Ms. Kent has received a host of honors and awards. Her Gold, Double-Gold and Platinum albums have reached a series of No. 1 chart positions during the span of her illustrious career.
Sunday, November 24th features headliner Tierney Sutton at 2pm. An eight-time Grammy winner, Sutton has received a "Best Jazz Vocal Album" Grammy nod for every project she has released in the last decade. Known for her impeccable voice and imaginative treatments of The Great American Songbook, Sutton is heralded for her abilities as both a jazz storyteller and her ability to use her voice as an instrument.
Stick around on Sunday to catch René Marie performing at 7pm. Rene is an award-winning singer whose style incorporates elements of jazz, soul, blues and gospel, In a span of two decades, 11 recordings and countless stage performances, she has cemented her reputation as not only a great singer but also a composer, arranger, theatrical performer and teacher.
Backing both Sunday singers is John Beasley—former keyboardist for Miles Davis—and his band. His 18-piece big band, the MONK'estra has been nominated for two Grammys.
In addition to the musical acts, the Festival also will feature an all Artists Reception on Saturday night (4:30pm to 6:45 pm; Tickets $250) in the Art Museum's Atrium, and a Sunday brunch with the Marshall Hawkins Trio (11 am to 1 pm; Tickets $75).
A limited number of VIP All-access passes are available, guaranteeing preferred seating for all concerts, plus access to the Saturday night artists reception and Sunday brunch. ($1,000 per person).
For more information or to buy tickets, please visit PalmSpringsJazz.org.
PalmSprings.com: The Complete Guide to Palm Springs, CA!