River at Rancho Mirage 
71800 Highway 111
Rancho Mirage, CA 92270
760.341.2711
Mon-Sat: 10am-9pm
Sun: 11am-6pm
Note: Restaurant and theater hours may vary.
The River at Rancho Mirage is Rancho Mirage's premier shopping, dining, and entertainment destination. Shops include Bath & Body Works, Forever 21, MAC, and Optica. If you're looking for shopping later in the evening, this is the place to be (neighboring El Paseo rolls up the sidewalks early). The River is also home to Century Theatres, with over ten screens and all-stadium seating. Restaurants include Babe's, Baja Fresh, Ben & Jerry's, Five Guys, Fleming's, Gioia, PF Chang's, Rocky Mountain Chocolate Factory, Starbucks, The Cheesecake Factory, and Yard House.
River at Rancho Mirage businesses: You may add, delete or amend your listing below by contacting PalmSprings.com.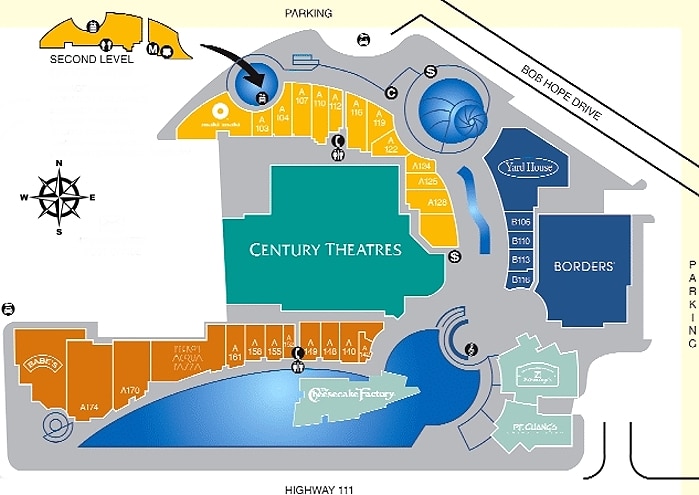 PalmSprings.com: The Official Guide to Palm Springs, California!