Shadow Hills Golf Club
80-875 Avenue 40
Indio, CA 92203
Toll Free Tee Times: 1.800.520.0289
Free Shadow Hills Vacation Quote!
Plan to be amazed by the beauty of the Shadow Hills Golf Club! The 18-hole, championship golf course at Shadow Hills Golf Club is a thing of beauty. Designed to comfortably nest in the Coachella Valley area of Palm Desert, Shadow Hills spreads itself across the desert floor as seamlessly and elegantly as if it had flowed into the valley from the mountains that surround. With Tiff Eagle Greens and Tiff Sport Bermuda fairways and roughs, the Shadow Hills Golf Club will stand in harmonious contrast to the reds and yellows of the vast desert creating an explosion of color to take your breath away.
The front nine of the Shadow Hills Golf Club opened in 2004 and the back nine opened in 2005. The course was intentionally designed to provide a variety of challenges. With four tee locations, every golfer can choose what kind of challenge they want. The black, tournament tees provide the stoutest challenge, measuring 6804-yards with a par of 71. For the rest of us, the championship blue tees, regular white tees, green and golf tees measure 6304-yards, 6085 yards, 5697 yards, and 5287 yards. The forward, silver tees measure a healthy 5287-yards. All tees play to a par of 71 and are designed to be golfer-friendly while providing the appropriate challenge for the appropriate tee placement. Wide, rolling fairways that seem to hug the contours of the land like a carpet, are ample enough to allow for the curving tee shot, but not so wide that you can fire wildly without penalty. Hitting fairways is important not only because of the penal nature of the roughs and beyond, but because the greens are all medium-sized with great undulations demanding accuracy if you're hunting for birdies. If not, two-putting is not a given as the undulations expected to give your ball an amusement park ride of ups and downs.
Course designer, Schmidt-Curley Design inc., came up with a new, "Whale-Tail" design to many of the bunkers. This "Whale-Tail" design offers a different, interesting look from the tee and for your approach shot to the greens. The design also makes for some lies and stances that are outside the normal golf experience! Shadow Hills Golf Club is world-class golf experience both from a purely aesthetic standpoint and definitely from a player's standpoint. As the shadows move across the valley and the purples and browns of the desert commingle with the deep greens of Shadow Hills, you'll understand where the name comes from. You'll also experience some of the most beautiful landscape the California desert has to offer.
Toll Free Tee Times: 1.800.520.0289
Architect: Lee E. Schmidt, ASGCA / Brian Curley, ASGCA
Holes: 18 Regulation
Par: 71
Opened: 1977
Dress Code: Collared shirts are required. No Jeans. Shorts must be 'bermuda'-length.
Golf Spike Rule: Metal spikes or Cross-Trainers NOT allowed. Tennis shoes are permitted.
Features & Amenities
Driving Range
Practice Greens
Power Carts
Food & Beverages
Golf Club Rental
Clubhouse
Fore Caddies
Directions from Los Angeles / Palm Springs
Take the I-10 Freeway East and get off at the Indio Blvd/Jefferson St exit toward Indio. Turn left at Jefferson Street. Turn right at Varner Roadd. Varner Rd turns left and becomes Jefferson Street. Turn right at 40th Avenue.
Shadow Hills Golf Club North Course Scorecard

Shadow Hills Golf Club South Course Scorecard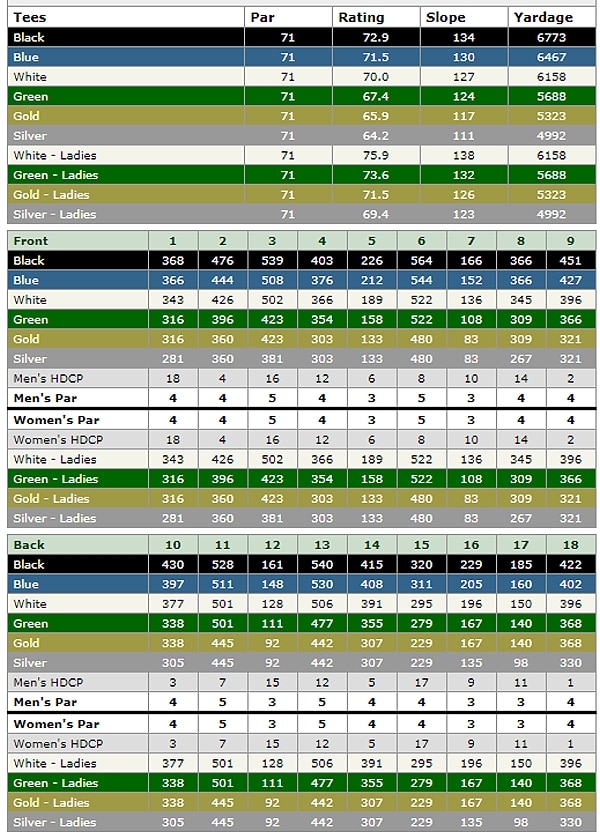 Back to Palm Springs Golf Homepage