4WD, ATV & OFF-ROAD TOURS
Palm Springs Jeep & Hummer Tours
Tour Joshua Tree, the San Andreas Fault
and the Indian Canyons!
Book Your Jeep & Hummer Tours Here!
Unforgettable guided Hummer and Jeep tours of Joshua Tree National Park, the San Andrea Fault and Indians Canyons. Here you will find colorful canyons, marvelous landscapes and a variety of desert flora and fauna. Complimentary pick-ups! …more
MORE 4WD, ATV & Off-Road Tours
BICYCLING
Palm Springs Indian Canyons Bike & Hike
Bicycle Back in Time from Downtown Palm Springs
Through the Ancient Indian Canyons!
Book Your Indian Canyon Bike & Hike Tour Here!
We start cycling from our shop in downtown Palm Springs. The bike route is ten miles round trip and takes us through some of Palm Springs older neighborhoods including the Canyon Country Club area. We then enter Indian Canyons, ancestral home of the local Agua Caliente Band of Cahuilla Indians! …more
MORE Biking Activities & Tours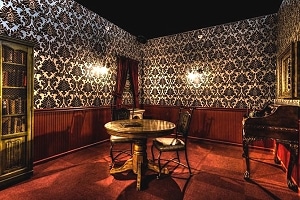 ESCAPE ROOMS
Vampire's Lair Escape Room
Help the Vampire Reclaim His Coffin!
Book Your Vampire's Lair Escape Room Here!
The largest and most popular escape room within over 100 miles of Palm Springs. We have six exciting games to choose from including Vampire's Lair, Bank Heist, Titanic, Locker Room, Jack the Ripper and Merlin's Magic School. Novices and escape room enthusiasts are enthralled by our compelling stories, plot twists, and surprises. All games are private, no strangers! …more
MORE Activities & Things to Do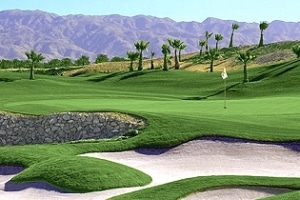 GOLF
Palm Springs Golf Course Directory
Palm Springs is the Golf Capital of the World!
Book Palm Springs Golf Tee Times Here!
The Palm Springs area is synonymous with golf and the courses located in Palm Springs, Palm Desert, Cathedral City, Rancho Mirage, Indian Wells and Indio rank among the finest in the world. Our Palm Springs golf professionals can give you inside tips on every course! …more

HIKING
Joshua Tree Guided Hiking Tour
There Is No Place on Earth Like Joshua Tree!
Book Your Joshua Tree Hiking Tour Here!
Your personalized private tour will provide you with a unique, up-close opportunity to see and experience the beauty and majesty of the National Park. Incredible rock formations, panoramic landscapes and breathtaking sunsets are only a few of the treasures that await you! …more
MORE Hiking Activities & Tours
Top 10 Palm Springs Hiking Trails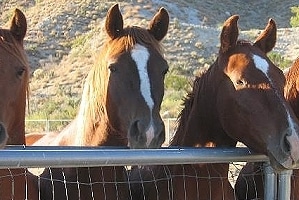 HORSEBACK RIDING
Palm Springs Horseback Riding Stables
Experience Palm Springs on Horseback!
There are many ways to experience the beauty of Palm Springs and the surrounding desert, but none as timeless and classic as horseback riding. This is the way the Palm Springs area was first seen in December 1823 by Mexican diarist José María Estudillo and Brevet Captain José Romero when they were sent by the newly independent Mexican government to find a route from Sonora to Alta California and were met by the Cahuilla Indians. Saddle up and ride! …more
TENNIS
Palm Springs Tennis Court Directory
The Original Sport of Palm Springs!
Unless you know your Palm Springs history, most people don't know that it was tennis, not golf, that first put Palm Springs on the map. The Palm Springs Valley is home to some of the best tennis courts and playing weather in America. We've included both Public and Semi-Private tennis facilities, many of which are stand-alone, city or resort accessible. …more
WATERPARKS
Wet 'n' Wild Palm Springs
1500 S Gene Autry Trail
Palm Springs, CA 92264
REOPENING as the Palm Springs Surf Club late 2020!
Located in the heart of Palm Springs, Wet 'n' Wild Palm Springs offers a great way to beat the heat of our warm, Southern California summers. The theme of the water park is inspired by the California surf culture of the 1950's, with old Woodie cars, surf music, the roar of the water and the smell of tanning lotion. Wet 'n' Wild Palm Springs is all about thrills, chills, and making a big splash! …more
MORE Activities & Tours
PalmSprings.com: The Official Guide to Palm Springs, California!